Emails have eased the way we communicate professionally. They are perhaps the most widely used channel for internal and external communication across all big and small organizations. We often deal with confidential or sensitive information in the corporate world. For example, a financial consultant might have to send the latest audit reports to a company secretary. Similarly, you might have to share a confidential report to someone over email. How do you ensure to send such confidential emails to the right recipients? The solution is to either encrypt or password protect your emails. In this post today, I will share how to send encrypted emails with password protection easily!
Difference between Encryption and Password Protection
I will use the terms 'Encryption' and 'Password Protection' throughout this post, so let's first understand the difference between these two terms.
Email encryption is to convert the contents of an email message from plain, readable text to cypher text (algorithmic codes) which can't be deciphered by anyone other than the intended recipients. This prevents the contents of your email message from being seen by any unauthorized recipient. Whereas, we usually apply password protection to email attachments so that only authorized recipients can view such confidential attachments.
When should you send encrypted emails?
It's best to encrypt your emails when you are addressing anything confidential / sensitive in your email message. For example, have a look at this short video from Microsoft and understand the context when encryption of email is useful!
When should you send password protected emails?
It is best to use password protection when, instead of writing anything confidential in your email message; you prefer to share the confidential information as an email attachment.
As a general rule of thumb, consider sending password protected emails when you have files falling under any of the following categories:
Business negotiations/deals
Client presentations/worksheets
Confidential documents
Legal communications
Financial information
Information related to management or proprietary information
Or…as a professional you might know it best what attachments might be confidential for your business!
Now let's understand how to send encrypted and password protected emails on popular email clients like Outlook and Gmail.
Sending Confidential Emails in Outlook:
How to send encrypted emails in Outlook?
The free version of Outlook doesn't allow you to encrypt emails. To use the encryption feature, you have to upgrade to Microsoft's Office365 E3 plan. Once you've upgraded, just follow these steps to encrypt your emails:
Login to your Outlook (web app) on desktop.
Compose new message, from the Options menu choose Encrypt and select the type of restrictions you want to enforce: Encrypt-Only or Encrypt with Do Not Forward.
How to send password protected emails in Outlook?
Encrypting and password protecting your attachments helps restrict unauthorized access to your confidential information. Depending upon the type of file, there can be several ways to encrypt and password protect your email attachments in Outlook. However, this adds complexity and is often confusing.
Therefore, the best way is to archive any file type using 7Zip (free software) and then add a password protected 256-bit AES encryption.
This is how you can encrypt and password protect any file type using 7zip:
Right-click on the file which you want to attach in your email.
Under the 7zip menu, select 'Add to archive'
Now in the 'Archive' settings, enter your desired password and set the encryption method to 'AES-256'
That's it. Once your file has been encrypted in .zip format, you can attach it and send the confidential email. To open and view this file, your recipients will need to unzip it using the password that you have set. You can share this password either on a text message or inform them personally.
Sending Confidential Emails in Gmail:
For sending encrypted emails in Gmail, use the special 'Confidential mode' while composing your email message. When you send an email in Gmail with confidential mode turned on, the recipients won't have the option to forward, copy, print or download the attachments.
Because downloading attachments is not allowed, you won't be able to attach anything in your email when the confidential mode is turned on. What's more? You can set email expiration time and SMS passcodes for verification so that only the authorized recipients can view the contents of your email message.
Here is a step-by-step guide to send encrypted emails in Gmail:
Click on 'Compose' to start a new message
Within the compose window, you'll find a lock icon in the bottom side toolbar.
Click on the lock icon (highlighted in the screenshot below) and it will turn on the confidential mode in Gmail.
Your recipients won't be able to forward, copy, print, or download your email.
Now you can set the expiration time and SMS passcode verification so that only authorized recipients can view your email, and your email automatically disappears from their inbox once it crosses the specified time limit.
Sending password protected attachments in Gmail
The process to send password protected attachments in Gmail is exactly the same as that explained for Outlook in the post above. All that you have to do is to use 7zip to archive and password protect whatever file you want to send as an attachment.
Want even more security and privacy? Try Proton Mail
If you are not restricted with Outlook and Gmail for work, I will encourage you to take a look at Proton Mail. You need to configure various settings in Outlook and Gmail to send confidential emails. However, with Proton Mail, your emails are highly secure and private right out of the box.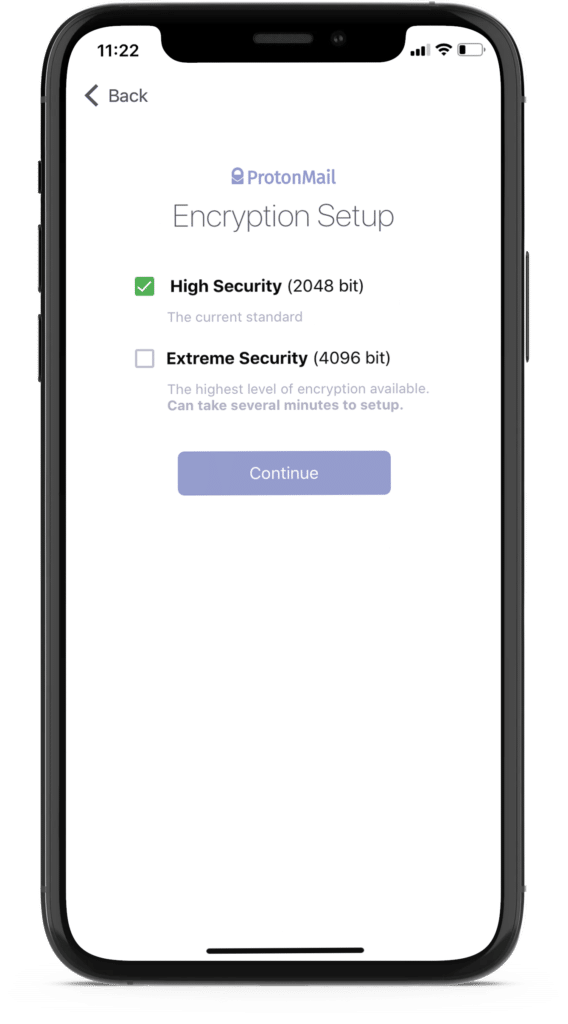 In my experience, here is why Proton Mail is a superior alternative to Gmail and Outlook for overall email security and privacy:
| Feature | Outlook / Gmail | Proton Mail |
| --- | --- | --- |
| Email Encryption | Need to configure | Right out of the box |
| Tracking | Microsoft and Google track all user activity, including IP address | No tracking and logging |
| Ads based | Yes | No |
| End-to-end encryption | No | Yes |
| Security in case of data breach | Your emails are most likely to get exposed in case Gmail / Outlook suffers a data breach attack | No possibility of exposing emails to anyone even in case of a data breach because Proton Mail only stores encrypted messages |
| Privacy Laws | US | Swiss and European |
Difference between Gmail, Outlook and Proton Mail
More email tips:
How do you send confidential emails?
Emailing someone is easy, but protecting your confidential data from unsolicited or prying eyes is the most difficult thing these days. How do you protect your data when emailing someone? Please share your thoughts in the comments below.
---
Disclosure: This post may contain affiliate links, which means I may receive a commission if you decide to click through and make a purchase, at no additional cost to you. Read more about this disclosure