Digital marketing is constantly evolving, with new trends and best practices emerging all the time. At any given moment, it can feel like there are a million different ways to advertise your business online. But not all of them will work for you and your audience. With so many options to choose from, how do you know which strategy is right for your brand? With so much information available about different digital marketing strategies, it can be difficult to determine which ones are worth pursuing and which aren't worth your time or money. The truth is that some digital marketing techniques are no longer effective in today's world. In this post today, I will share 6 proven digital marketing strategies that still provide great ROI and should remain part of any savvy marketer's repertoire in 2023 and beyond.
1.) Video Marketing
Video marketing is the process of using videos to promote your business. It's a way to get people to pay attention to your company or products, which helps you build brand awareness.
There are many reasons why companies use video marketing. They can be used to explain a product or service, show how it works, or demonstrate what makes it better than its competition. Video marketing can also be used to engage an audience or drive sales by providing valuable content or experiences that customers want.
This kind of marketing aligns with the principle of "social proof" because customers will trust companies that have a lot of social media followers and positive reviews from their peers.
How to get started with video marketing?
Define your goals — You need to first analyze what you want to achieve with the video marketing campaign for your business. Is it to increase brand awareness, generate leads, build a connection with your audience, or drive organic traffic to your website? Once you know what you want to achieve, you can create videos aligned with your goals.
Research your target audience — Who are you making your videos for? What are their interests and needs? By understanding your target audience, you can create videos they want to watch. It would be best if you have a video maker to tackle the content creation process.
Promote your videos — Just creating videos is not enough. You must promote them through social media, email marketing, and other channels. Only then will people be able to find and watch your videos.
Measure your results — Keep track of the view numbers, shares, and other metrics for your videos. This will help you determine whether or not your video marketing campaign is successful.
By following the above-mentioned easy tips, you can create a video marketing strategy to help you achieve your business goals.
2.) Search Engine Optimization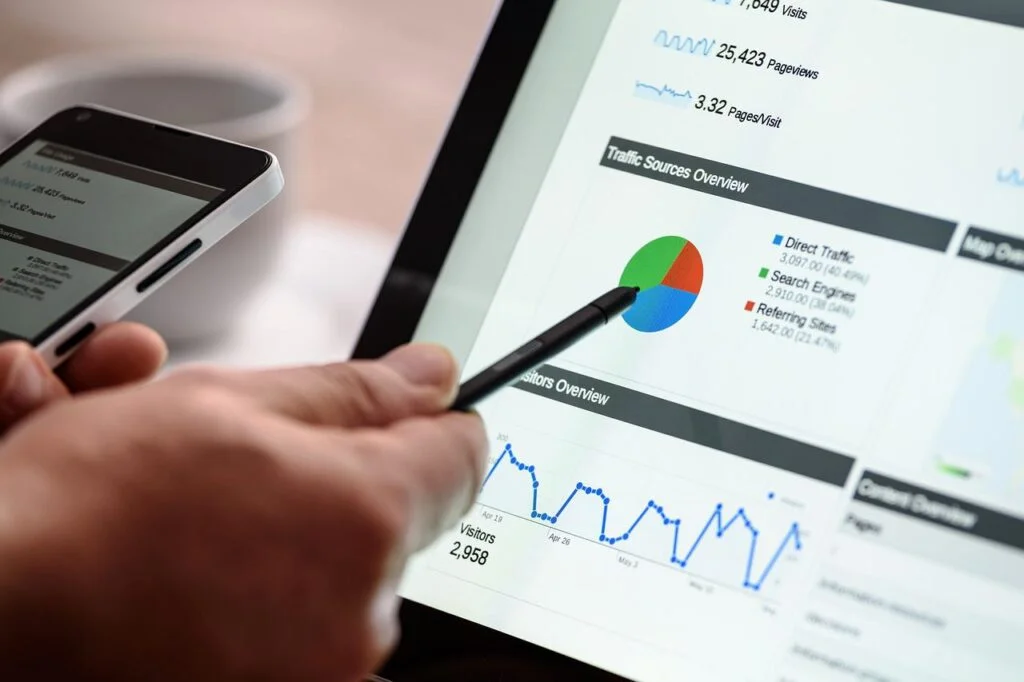 Search Engine Optimization refers to the process of improving the visibility of a website or other online content in search engine results. In simple terms, SEO involves optimizing a website's content and ensuring it meets Google's webmaster guidelines.
How to get started with SEO?
The first step in implementing an SEO marketing strategy is to conduct keyword research to identify the best keywords and phrases to target. Once your target keywords are identified, you need to work on a solid content creation strategy. This can be in the form of blog articles, videos, or even podcasts. Goes without saying, you can't ignore link building, which is one of the most important off-page SEO strategies.
3.) Pay-Per-Click Marketing
Pay-per-click (PPC) is an Internet advertising model where advertisers pay each time a user clicks on their ad. The PPC model is one of the most common ways to advertise online, and it's a very effective way to reach large numbers of people with your message.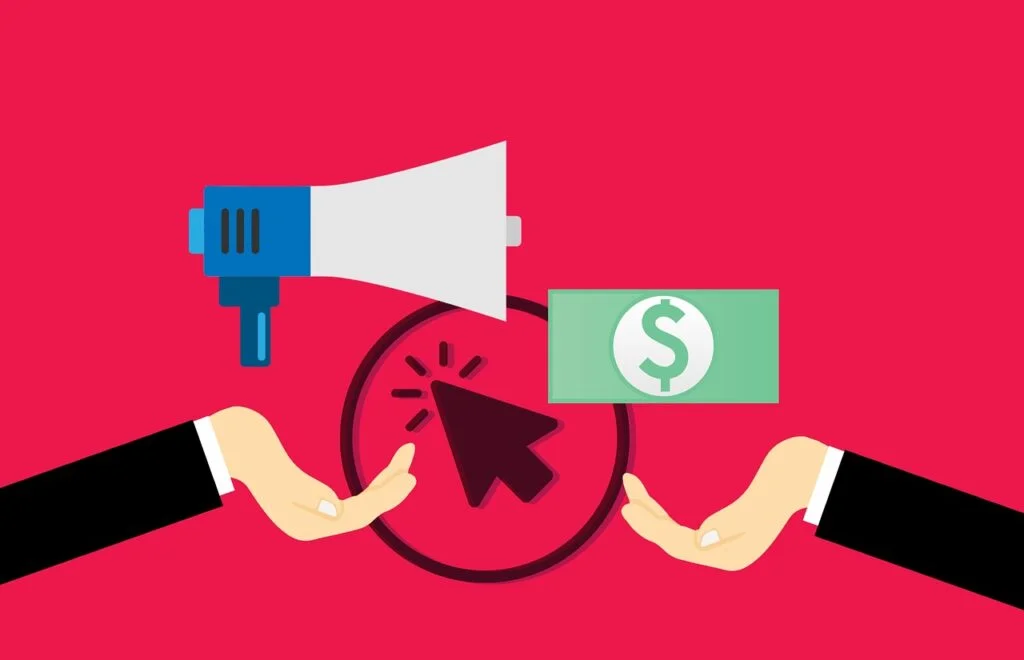 When someone enters a keyword into a search engine, their query is matched against a database of ads. Ads that are likely to be relevant are shown first. Pay-per-click marketing is particularly useful for businesses with large budgets (who can afford to pay to get their ad in front of potential customers) or small businesses with limited resources (who can't afford to invest in traditional advertising).
How to get started with PPC?
To create a successful PPC marketing strategy, you need to understand how the system works and how to create effective campaigns. It can be done in a variety of ways, including by setting up an ad campaign on Google AdWords, which allows you to target specific keywords and pay only when someone clicks on your ad. Read more about these Google Ads checklists that will help you set up an effective ad-campaign on Google.
You can also use other advertising platforms, such as the Facebook Audience Network, to target your audience with ads that appear in the News Feed.
One thing to keep in mind: Pay-per-click marketing is often more expensive than other forms of online advertising because it costs money each time someone clicks on the ad. It's possible that people will click on the ad without intending to buy anything, so it's important to test different ad copy and landing pages before committing all your online budget. You also need to set realistic goals and track your results. With a little time and effort, you can create a PPC marketing strategy to help you achieve your business goals.
4.) Content Marketing
Content marketing is creating a strategy for your written digital content in blogs, articles, eBooks, website content, and more.
To ensure that your content marketing strategy is successful, it's essential to start by defining your goals and objectives. Once you know what you want to achieve, you can develop a content marketing plan with a mix of different types of content, such as blog posts, eBooks, infographics, and webinars. You should also consider distributing your content through social media, email marketing, or your website. And finally, make sure to measure your results so that you can continuously improve your content marketing strategy over time.
5.) Email marketing
Email marketing is the process of sending emails to potential customers with the intention of getting them to interact with your brand in some way. It can be used to drive awareness, generate sales, and build loyalty among your target audience.
There are several types of email marketing:
(i) Transactional — When you sell a product or service), (ii) Social — When you engage with existing customers or subscribers, and (iii) Promotional — When you bring new people on board.
The key to any successful email campaign is strong messaging, whether it's through clear subject lines, compelling images, or a combination of all three. In addition to creating compelling content, it's also important to set realistic expectations for what kind of response you can expect from your emails. Some people may be more likely to reach out than others, so don't get discouraged if it takes longer than expected.
How to get started with email marketing?
Some things to consider when developing your email marketing strategy include the following:
What are your overall business goals?
Who is your target audience?
How often do you want to send emails?
What type of CTA do you want to include?
By developing a well-thought-out email marketing strategy, you can ensure that your campaigns are efficient & help you achieve your desired business goals.
6.) Social Media Marketing
As the world becomes more & more connected, businesses are finding that they need to adapt their marketing strategies to keep up. One of the most critical changes businesses have made is focusing more on social media marketing.
Platforms like Facebook, Twitter, and LinkedIn play a major role in building unique and authentic connections with potential and current customers. It's a way of connecting with people and engaging with them informally and interactively.
There are many benefits that organizations can experience by focusing on social media marketing.
First, it's a great way to connect with more people. With over 2 billion active social media users, there's a good chance that your target market is using one or more of these platforms.
Second, social media marketing is a great way to build brand awareness and create an emotional connection with your target market. People who see your content and interact with you on social media are more likely to remember your brand and positively associate it.
Third, social media marketing can help drive your website traffic and generate leads. By sharing links to your website on social media, you can get people to click through to your site and learn more about your products or services.
Fourth, social media marketing can help you build relationships with influencers. Suppose you can connect with influencers in your industry. In that case, you can get your brand in front of a larger audience and build credibility.
It would help if you increase your digital footprint using social media as a business owner. When used effectively, it would be a great form of marketing and growing your brand presence in the market.
What's your favorite digital marketing strategy?
There are a lot of digital marketing strategies out there, but not all of them are effective. And that's the real problem. You have to research and figure out what works for your business. So, tell us what's your favorite digital marketing strategy? Share your thoughts in the comments below.