You must have heard or even seen someone making money with their blog. Sure, with your hard-work and perseverance, this is one of the best rewards that a blog can reap over a period of time. But how should you approach the concept? Today's post is an attempt to acquaint all my fellow newbie bloggers to the concept of monetizing their content online. When it comes to monetizing any piece of content online – all that you'll need is a consistent and loyal stream of traffic to your content. Nothing else! Period.
OK, let's start by drawing an analogy with some offline businesses – Do you think a coffee shop can survive without anyone coming to the shop? Will it be able to make any money? Do you think colleges and universities can make any money without students enrolling in their courses? Definitely Not!
Online businesses are no different. Your blog can make no money without people visiting your blog. You'll need traffic any day if you wish to monetize your blog. The concept is pretty simple. Now that you've understood the importance of traffic for making money from a blog, let's move on to discuss 10 actual ways to make money off your blog in 2023:
1.) Advertisements

Ads are everywhere these days. You see them between your favorite TV shows, in newspapers, on the billboards. Turn around and see, they are everywhere! No wonder, ads on blogs are not an exception. The ads that you see on various websites can be classified into two broad types – indirect and direct.
Indirect Ads:
Indirect ads are those which are served randomly on your website by an ad-network. They are mostly contextual – that is, random ads are shown on your web page related to the content on your page. For example – if you've written something about android phones, then expect ads related to phones and tablets.
When it comes to making money from your blog through indirect advertising, AdSense by Google is perhaps the first name that comes to my mind. To get started with AdSense, you need to send an online application to Google. They'll review your application and if your site matches their quality standards, you can join their ad network as a publisher.
Google AdSense is a very reputable program because it actually pays and it is backed by the brand name – Google. But unfortunately, getting into their ad network is certainly not a cakewalk because their review team goes by very strict quality guidelines. Before you sign up for the program, I would suggest you to go through the eligibility requirements to make sure that you can qualify as a publisher.
Direct Ads:
On the flip side, there are direct advertisements – ads from the advertisers that you directly approve to run on your blog/website for a stipulated duration and money. Running direct ads may certainly be more profitable, but that requires you to attract those potential advertisers by showing the true worth of your blog in terms of numeric figures like the number of page-views per month and authority score.
2.) Affiliate Marketing
Another way to make money off your blog is by referring products and services of a company to your readers. You earn a specified commission when your referral ends up buying products on the company's website. So, if your referrals are not generating any sales for the company, you're not earning anything!
Although many bloggers are making huge money with affiliate marketing programs, but I have been unsuccessful at making good money from such programs. There are two main reasons why these programs never worked for me:
My blog is not a review centric blog. In my opinion, only a detailed and cogent review that's bold on the rhetorics can compel its visitors to buy the recommendations.
Majority of traffic on my blog is tech-savvy.
3.) Promoting physical products
It's so easy to overdo it when promoting physical products on your blog. Some brands write a lot about why their products are amazing but that makes blog posts really commercial and tasteless. When you want to sell physical products on your blog you have to be very subtle. For example, if you are selling makeup products – do monthly reviews or ask your customers to write their experience and share them in your blog. Don't overpraise your product – that's really important. You need to make your product wanted in your blog.
Also, don't forget that when you are promoting physical products – visual content (photos or videos) has to be really attractive. Customers should want to pay for what they read and see in your blog.
If you are more into creativity and designing kind of stuff, then selling customized T-shirts, calendars, interior decors, wall-arts and coffee mugs is another attractive way to make money selling artistic physical products on your blog.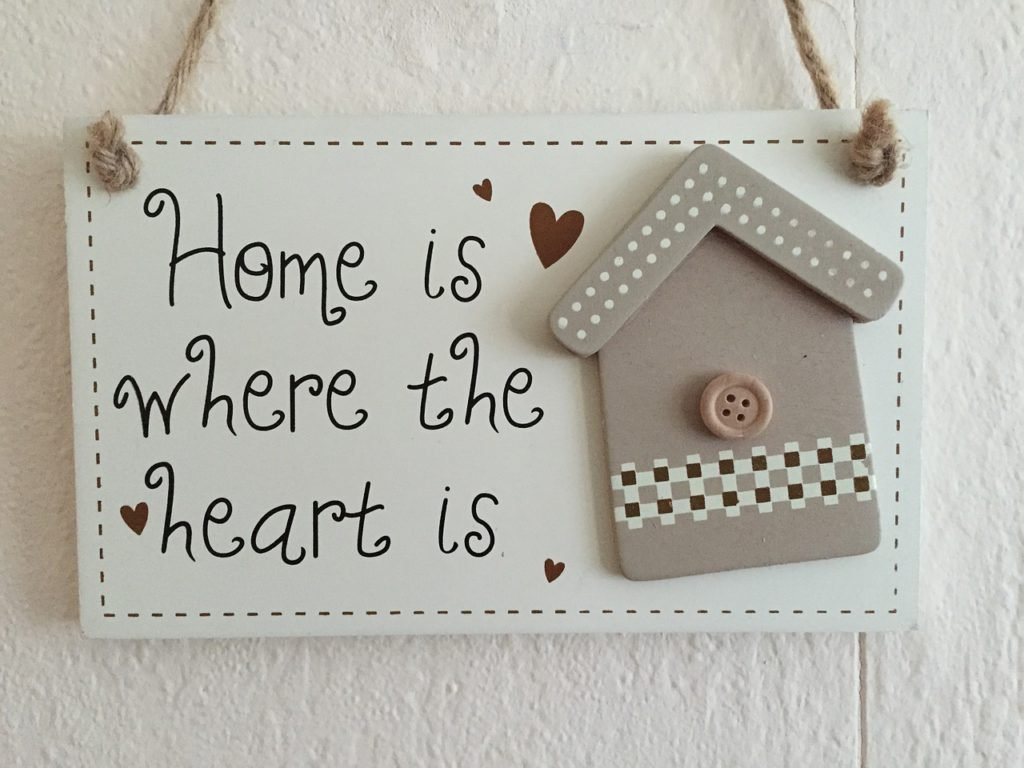 However, keeping a full stock of these inventories when you are not certain about the volume of orders might be a bad idea. In such cases, I'll recommend you to make use of print on demand services, which are not only economical, but also prevent your unsold inventories from getting outdated.
4.) Promoting e-books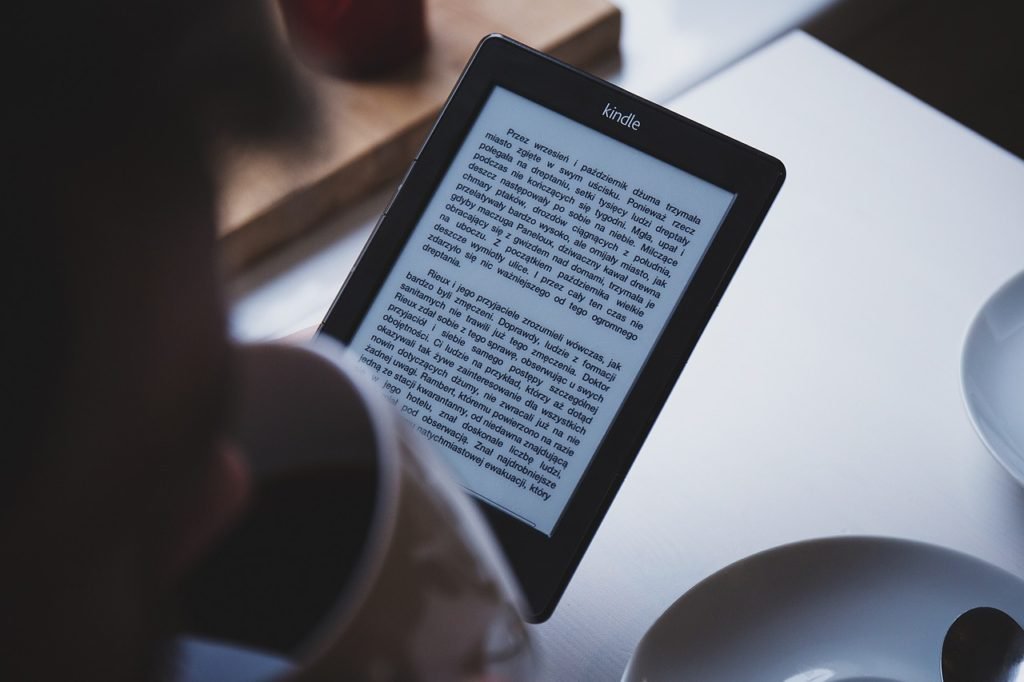 E-books nowadays are really popular. If you write a lot of book reviews or share some interesting news from various e-book shops – try to make money from it through your blog. Collaborate with some publishers or e-bookstores and try to get a special discount for your readers, that you could include in your blog posts. If your blog attracts your collaborators' audience – it is a win for both sides: publishers will get more sales and you will get some money for helping to do those sales.
Also, if you are looking for more opportunities – don't forget that you can also promote e-reader devices, like Kindle. A study conducted in the U.S. showed that more than 50% of readers use special devices for reading books, and more than 60% read books on their tablets. These devices are comfortable to use everywhere you go, so you can try to collaborate not only with publishers, but also with the most popular brands of those devices – try to become their affiliate.
5.) Sponsored posts/reviews
As your blog grows over a course of time, you'll start getting requests for sponsored posts/reviews from the PR/marketing departments of various companies. They do this to promote their products/services among your readers. Yes, this is similar to advertising, but it's a different kind of. Here you are required to publish a blog post containing a link back to their promotional page and in return they pay you money.
Sounds cool, huh? But remember to be very careful while taking such opportunities. Don't go for the offers that fall outside your niche. Frequent advertorials that are completely off-the-topic may irritate your readers. Secondly, you're at the risk of losing your readership if you overdo publishing these advertorials.
6.) Promoting mobile apps
An honest and in-depth review builds confidence and trust. So, if you really like writing reviews on your blog, then you can easily make some real money by partnering with various mobile app developers. It's easy. You can either approach them directly with your proposal through an email or you can join their affiliate programs (if they have one).
7.) Digital subscription to your content
Nowadays, readers or customers are ready to pay for clean / high-quality content without click-bait headings and annoying pop-up advertisements. So, if you spend a lot of time writing content with a lot of practical advice and valuable recommendations – try to earn some money from it.
Build your audience by giving them constant and interesting content. Create some blog posts about what people will get when subscribing to your content. Give some teasers or promotional codes, talk about special competitions only for your subscribers. But don't forget that it's sort of commitment – if a person pays you 3$ per month for 3 newsletters, you can't give him less than that. Never disappoint your subscribers.
8.) Promoting your online courses: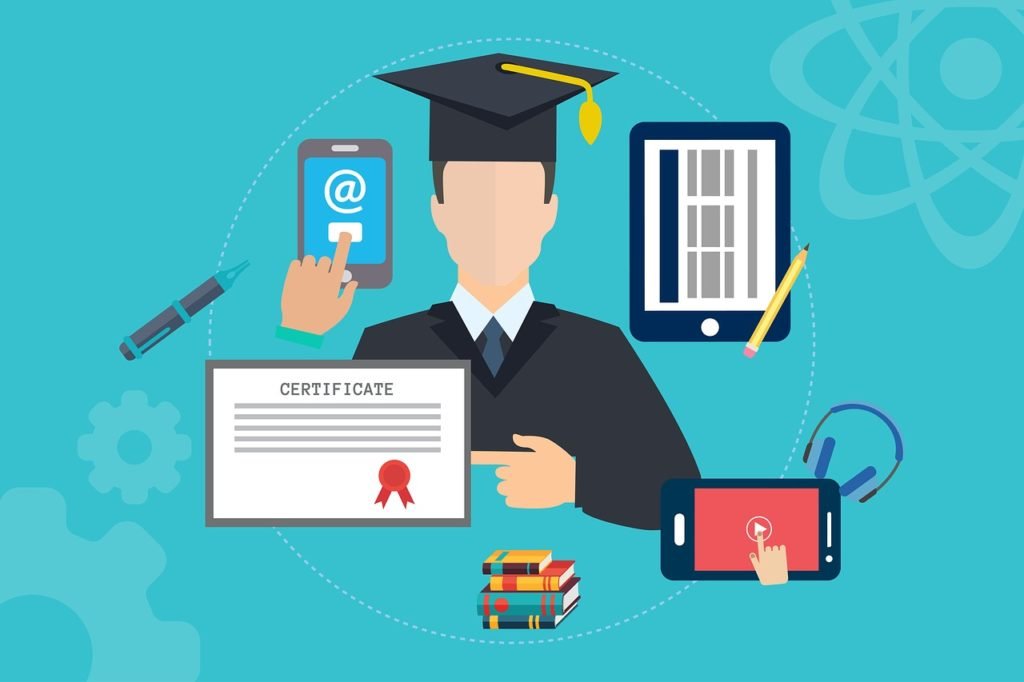 Online courses are incredibly popular – there are some sites like skillshare.com where you can learn almost anything. For example, you can learn how to use Photoshop, find out more about effective marketing campaigns on Google Ads or even learn programming basics online.
There are a lot of ways to promote your online courses on a blog. You can talk about differences between video and audio content, make various quizzes, and in that way engage your audience and wake up their curiosity. Don't forget to include a limited time special price offer which will encourage users to buy your courses.
Also, it's a great way to tell why your products are better than competitors'. Write about value you give for your customers for your offered prices and include links where users can purchase those online courses instantly.
9. Charge for your services:
If you've already established yourself as an expert and authority in your niche, you can easily diversify your blogging income by becoming a paid consultant.
For example, one can charge for providing WordPress learning courses for beginners, an SEO expert can charge for auditing and optimizing websites, and an expert designer can charge for providing custom website templates/themes. The possibilities to make money are endless. But the keyword here is – 'Be an authority' in your niche and that authority must be recognized and well perceived by your readers!
10.) Selling your blog
Do you know Michael Arrington, the founder of TechCrunch sold his blog to AOL for a whopping $30 million? But the truth is: Selling a website or a blog is an emotional and hard step. Imagine someone who has spent several years of hard-work and energy in building a blog, growing its traffic and fan-following to millions. How can someone sell it? Isn't it like raising your own child and then, when he has grown up, you bid him a good bye? I know it's hard, but it is also one of the legitimate ways many popular bloggers make really huge money online. There can be many reasons why people might sell their blog. Some of the common ones are:
They are engaged in some other project and eventually do not have enough time to maintain their blog.
They lose their interest.
Instant need of money!
Summing it all up, here's a complete mind-map that explains beautifully how one can make real money off a blog:
Your thoughts?
How do you make money off your blog? Do you know some other legitimate ways to make money blogging? Please leave your thoughts below 🙂