Hi friends. I hope you have already started planning for 2022. It's usually that time of the year when we reflect upon our individual growth charts from all possible levels – health, financial, career and emotional. Filled with fresh ideas and hopes, we set new year goals & resolutions to become better individuals. As a blogger (though I'm still not working full time), I have also set some new year goals for myself – becoming a better writer is one of them. I've been writing on my blogs since 2010. When I compare my first blog post with the current ones, I can definitely say that I've improved a lot. But that's certainly not the end. Learning should never stop. Let's keep rolling in like a juggernaut! In today's post, I will share some tips from my own personal experience that'll help you become a better writer in 2021.
Writing is an intellectual exercise. It's a person's inner reflection and understanding of ideas articulated in the form of words. It alludes to the personality of the writer – the way he thinks, the way he communicates, and the way he presents.
When it comes to blogging, good writing is perhaps the most essential skill that you'll ever need to take your blog off the ground. So, if you're looking for how to become a better writer, you can't afford to ignore these 5 habits to live by in 2022. 
1. Read More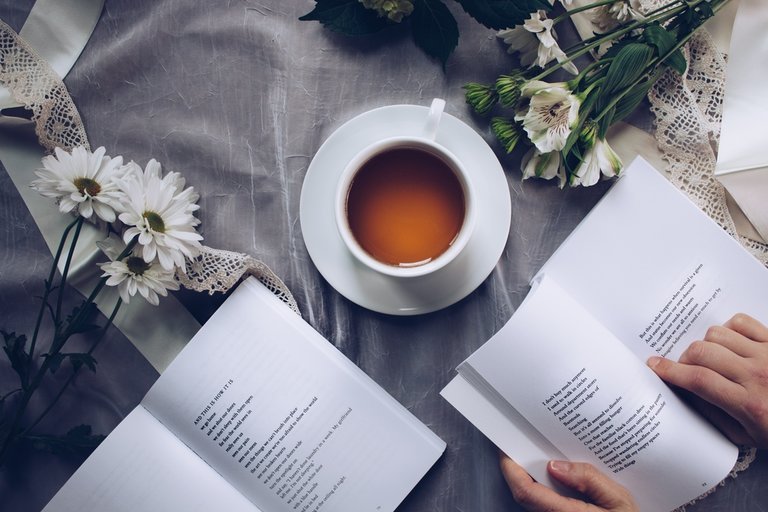 Make it a habit. It could be your daily newspaper, a recent fiction book, or even your favorite novel. The more you read, the more refinement you'll gain over the usage of words, grammar, vocabulary and sentence structures. I read the newspaper daily while commuting to my office. Besides apprising me of the daily happenings in my country and the world around me, it helps me enrich my English communication skills.
What's more? Over the period of time, this habit has resulted in a fundamental shift in the way I think and write. If you don't like reading newspapers, carry a delightful book. Books authored by great personalities that enrapture and entice you to read more and more. But here is a word of caution – don't get drenched and read for the sheer curiosity driven pleasure. Read with an eye for writing too. Pay special attention to how the writer skillfully plays with the words, how the paragraphs make a smooth transition, and how the writer communicates his ideas to you as a reader.
2. Write More
One of the top secrets to become a better writer is – 'Just Write'. You have to put your heart and mind to practice. An impressive piece of writing is a result of your heart, mind and soul tuning together. Write daily, no matter how incongruous it might be. As dusk sets in, recount all your delightful experiences during the day and jot them down on a piece of paper. Let the words and ideas flow naturally, just as they would when they first strike your brain.
At this stage, don't get conscious of the framing and structuring of language. Set yourself free of any rule or protocol & let your heart, brain and soul work in synergy. When you do this exercise over a prolonged period of time, you'll gradually discover the writer within you with a style that's unique to you, the style that defines you, the style that you'll be known and craved for amongst your readers and fan-base! 
3. Connect With Your Readers!
To become a better writer, you need to connect with your readers and their personas on an emotional and intellectual level. Write as if you're directly connecting and communicating with your readers. Open up your heart. Address them directly using powerful possessive adjectives like – 'Your' and 'Our'. Ask questions, make relevant allegories, address their pain points and add some sense of humor to your writing.
In a nutshell, do whatever it takes to connect with your readers and touch their hearts. It is a highly valuable skill. You can't imagine how high it might lift you once mastered. 
4. Create The Right Ambiance
Creative and influential writing doesn't just happen in any random environment. It essentially requires a comfortable and peaceful place that triggers the creative part of your mind. It has to be a place where you can think clearly, imagine wide and get those unique ideas rolling in. Here is my personal secret recipe for creating 'this ambiance –
Moving to a quiet place, like a room of your own and meditate for 15 minutes before embarking on your project
Download this app called Relax Melodies. Wear a headset and start listening to the music of the nature (light rains, thunderstorms, chirping of birds, blowing of winds…&
Let the ideas flow…
That's my personal recipe that I usually follow when I wish to write something from my heart. Your way of creating this ambiance might be different. Experiment and discover what works best for you!

5. Trust this saying – What you think, you become!
One of the great quotes by the Buddha reads –
What you think, you become. What you feel, you attract. What you imagine, you create!

Buddha
Live by this quote. If you believe in yourself to be a good writer and reinforce your thoughts to the people around you, you'll surely become one. If you feel that your writing skills are improving with each passing day, you'll surely attract those skills. If you imagine yourself to be one of the best-selling authors in the world, then you are subconsciously attracting all those required resources your way with all your positive thoughts and good vibes. The universe loves you unconditionally. Work hard and believe in the law of attraction. It works 🙂
What are your thoughts?
What's your recipe to become a better writer? Have some tips worth sharing? Please share them in the comments below.