Gone are the days when you'd find people in their 40s and up engaged in blogging as a part time hobby. These days you'll find students as young as 18 year olds making outrageous amount of money with blogging. No wonder, perhaps that's all because of the availability of a vast number of credible blogging tools and resources today! I'm myself a student and I've been into blogging since I was 18. Today I'm 25 and I can, with full confidence say that being into blogging brings a host of awesome opportunities for students. I'm going to discuss the top 5 of them in this post.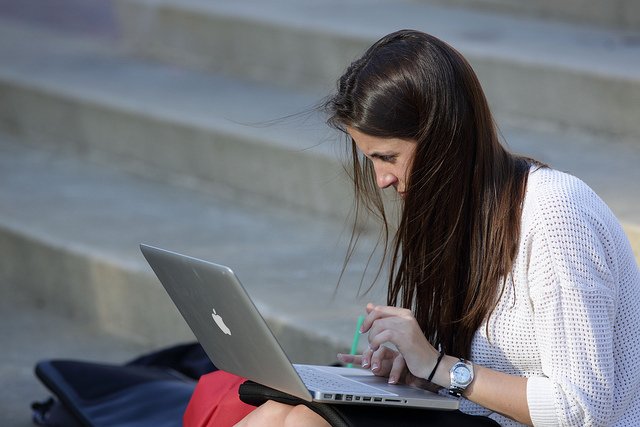 1. Writing Skills
Writing is the foundation of blogging. Without any writing you can't really blog. Can you? So blogging definitely helps you polish your writing skills. When I compare my first ever post with a recent one, I feel this difference. It just keeps getting better and better every-time. As a student, better writing skills can really improve the way you present your papers and thus can help your grades.
2. Communication Skills
Being into blogging requires you to respond to your blog readers and getting in touch with guest bloggers and advertisers via email. As a result, your communication skills begin to develop a sense of maturity over a period of time. For example, you begin to learn how to, and how not to address someone, the usage of right words to maintain the communication etiquette, and most importantly, when to respond and when not to respond 😉
3. Pocket Money
This might sound a cliché but it's a fact – "Converting your writing into dollars sounds magical, but it requires patience coupled with a lot of painstaking efforts". Yet another fact is that it's possible and many bloggers (including me) are earning enough to pay their blog's hosting and maintenance expenses. One more payment and I'll be able to get my nexus 4 soon 🙂 [ update: My nexus 4 is 1.5 year old now]
4. Get Known
Blogging if done ardently and patiently can give you an awesome opportunity to make an impression on the world. Know Darren Rowse of Problogger? He's counted among the best bloggers around the world. Prior to blogging, he was just an ordinary person working as a church minister with a degree in theology. Little did he knew that his love for blogging could take him that far and make him so famous in the world today. Thus, for students, blogging is an awesome opportunity to stand out from the crowd (especially, from their fellow mates who are not into any serious blogging!)
5. Learn Management
Finally, being into blogging can help students learn the art of management. Maintaining the blog itself, producing great content for it regularly, managing the guest articles, advertisers and most importantly, growing the traffic – it all comes under management. Sure, you can skip doing an MBA 😛
Your Opinion?
Are you also a student-blogger? Awesome! What additional benefits do you think blogging can bring for students? I'm excited to read your comments. Feel free to drop them below 🙂