If you are like most brands and businesses on Facebook, you must have noticed that it is becoming more and more difficult to use Facebook for: Driving brand awareness, Connecting with people organically and Engaging your fan-base. Recent updates to the news feed algorithm have prioritized activity from close friends and family, making it almost impossible for Facebook Pages to reach people with their content. You have probably been experiencing a frustrating drop in reach and engagement as a result, and you are not alone. As per a study done by the popular social media management app – Buffer, Interaction rates have been plummeting for businesses across the board. This is where using Facebook Groups as a marketing tool comes to the rescue!
The most obvious solutions to the problems of low organic reach levels being offered by Facebook are boosted posts and paid advertising, but these can be ineffective as well as expensive. You want to provide valuable content to people who want to hear from you, not shout marketing at their feeds.
We might have the simple answer you're looking for: Facebook Groups.
Groups is becoming an increasingly popular branch of the platform, something recognized by Facebook itself. Their recent announcement of upcoming renovations at F8 2019 revealed a new Groups tab showing users a personalized feed of activity across all the groups they are signed up to, making it easier for group content to reach its members. The tab also includes a discovery tool aimed at helping users find and connect with more groups that are relevant to their interests.
If that shared interest is directed around you or your business, this becomes a powerful way to build your tribe and promote your brand authentically. Here is why you should be adding Facebook Groups to your marketing strategy and how to use it most effectively.
Five Reasons Why Facebook Groups Is a Great Marketing Tool
1. You will be talking to your audience, not at them
Unlike one-sided conversation of your facebook posts, a group provides a safe space for like-minded individuals to share ideas, give advice and have open and equal discussions around a common interest. Rather than talking at your audience and hoping they will listen, you are on their level talking with them in a responsive dialogue. Building this community gives you a way to communicate meaningfully with the people you want to reach and allows you to engage with them authentically. 
2. You will be in direct contact with your tribe
While a post on your business page only reaches people if they see an ad that you paid for or they remember to go to their Pages feed, a post in Facebook Groups appears directly in their user notifications. They will see when you post something new, when people are commenting on posts and when other members of the group are adding ideas, photos or videos to the feed. Your audience is being directly prompted to join discussions and interact with your content.
3. Your content will be relevant
Unlike paid-for posts to target markets, sharing content to your group is not going to be hit or miss. Your audience is there because they have agreed to be, and they are ready to listen to you. As well as saving time trying to find people who care, you can also be much less worried about ruining the reputation of your brand by accidentally annoying people who don't. You can almost guarantee that your content is on point and when it is, high engagement levels follow.
4. Your tribe will feed you back
Fans love having opinions, and posting your ideas for new products, features or designs in your group will give you instant responses from your target audience. Not only will you be benefiting from free market research, but you will also be providing valuable behind-the-scenes content and adding to their customer experience. Involving your tribe in your decision-making will make them feel important, create a deeper relationship with your business and increase brand loyalty. Win-win.
5. You can build collaborations
Creating a space for people who share an interest in your business attracts fans and potential customers. It can also draw in other businesses in a similar field to yours, or individuals looking to start one. Your group is a meeting place for networking, and the thoughts generated by your content could lead to joint projects, partnerships, events and more. Connecting people means connecting ideas, and new concepts can be formed.
Five Tips On Managing Your Facebook Group Effectively
1. Make it a fun, valuable place to be
You have an audience ready to be engaged – have fun with them! Make your content consistent but varied – post polls, set up competitions, share relevant news, provide expertise and advice, create themed days around a certain topic to spark ideas and opinions. Make sure you have not built a community space for your tribe only to treat it like a giant billboard, or to repeat content from your other marketing platforms. Your group is where you keep it conversational and reach your audience in a genuine and meaningful way.
2. Post a welcome video
People are much more likely to see the value in joining your group – and they are much more likely to be of value to you – if they know exactly what they are signing up for. With Facebook being (by far) the most popular platform for businesses to share video content, this is a smart and engaging way to explain the vision and purpose of your group.
3. Be responsible
Using Facebook groups for marketing your business must not be a forced approach. Your Facebook group should not be all about you, and content should come from your members organically without them feeling over-controlled. However, it is wise to lay out some basic ground rules to ensure a standard quality of content and prevent negative behavior. "No promotions or spam content" and "No hate speech or bullying" are common rules for groups to put in place, and you should monitor the feed to make sure they are being followed.
4. Choose your settings wisely
Facebook Groups can be public or private, meaning you can allow anyone to join or only allow them to join once you've approved. Groups can also be "secret", which makes them unsearchable. If you are looking to drive brand awareness, recruit new members to your group and help your tribe grow organically, you may want to keep the door wide open. Just remember to look out for anyone causing trouble.
5. Keep it real
It can be scary to make yourself vulnerable in front of an audience you want to impress, but being open and honest with your group will help you build a trusting relationship with them. If you want to get to know the real behaviors and desires of your tribe, you have to show them the real you in return. Be transparent and receptive to any criticism – they can help your business to be the best version of itself.
Your Thoughts?
How do you use Facebook Groups as a marketing tool? Do you have more tips to share? I look forward to engaging with you in the comments below.
---
Meet The Guest Author: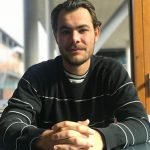 Stefanos
This guest post was contributed by Stefanos Bournias. He is a content marketer focused on SaaS businesses. His work has been featured by start-ups like Opt-Intel, Hypeauditor, and Izooto.