If your business is online but you don't feel thrilled with the way things are going, there are quite a few things you need to check. For example, you might not be doing enough in order to drive traffic to your website. And… if all you are doing is spreading the word to your friends, acquaintances and family members, it's completely logical to see some bad stats. The fact is: to grow your online business both in terms of stats and revenue; you need to have a readership which is super interested in what you write, share, and promote on your website. And how do you attract such a readership? The answer is: through a Squeeze Page. So guys, in this post today, I will share what is a Squeeze Page, why do you need it, and how can you build one for your website?
Online marketing is a bit more complicated. Having a website and targeting only the people you know is not going to get you anywhere. After all, those people might not even be in your target audience, meaning that you won't actually make money from them visiting your site and increasing the "visitors" statistics. There are so many ways to market your business online, such as those explained in this article at Entrepreneur. But how can you attract the right target audience from these marketing efforts? It's through intelligent email leads, and creating a squeeze page is one of the most helpful ways to capture those leads.
The most common reason for lack of leads: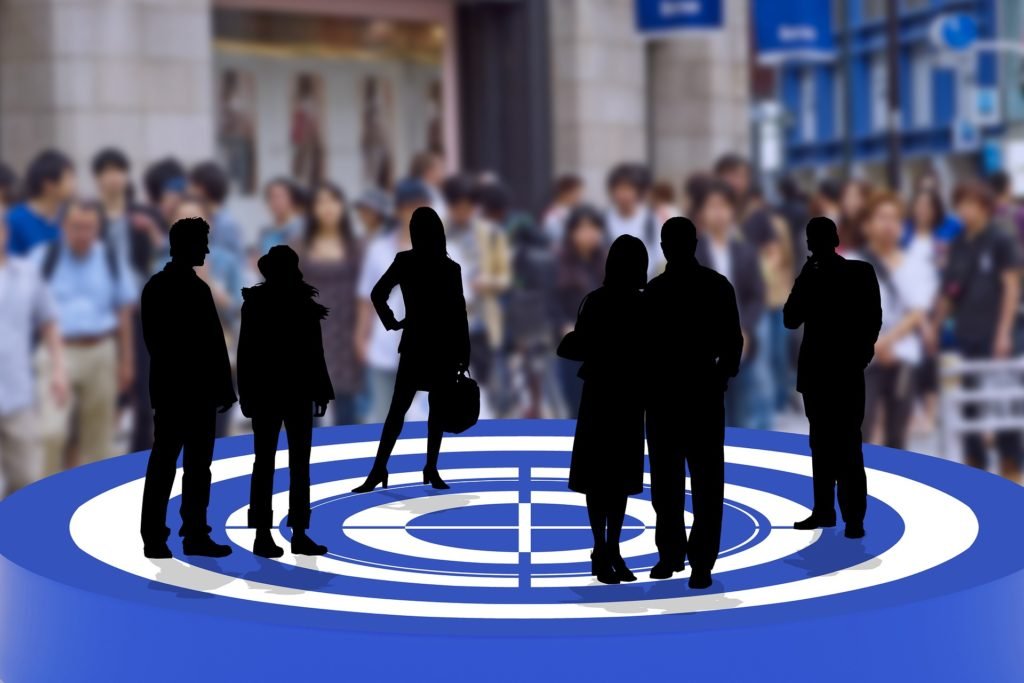 You might have taken all the right steps towards marketing and the number of visitors you get during the day can be rather impressive, but there still might be something lacking. I'm talking about the lack of leads. This is a pretty specific situation in which your website traffic isn't an issue at all, but you are failing to generate leads, and there's only one thing to blame here.
Care to guess where the blame falls? Your website! That's right, there might be nothing wrong with your marketing efforts and there might not even be anything wrong with your products and services. Instead, something might be wrong with your website design & architecture and you have to fix it as soon as possible.
While understanding the reason behind the lack of leads might have been easy, now you might wonder: What should I do in order to change those poor statistics for the better?
No, I will not force you to redesign the whole site. That is a decision that's entirely up to you. There is an easier way to generate those leads, though. Yes, you heard that right–there is an easier way. And that is: building Squeeze Pages.
Get familiar with squeeze pages: https://en.wikipedia.org/wiki/Squeeze_page
What is a Squeeze Page?
Before I go into details about these pages, their importance and the manner of their creation, it's only logical for me to first explain what they actually are and what they do.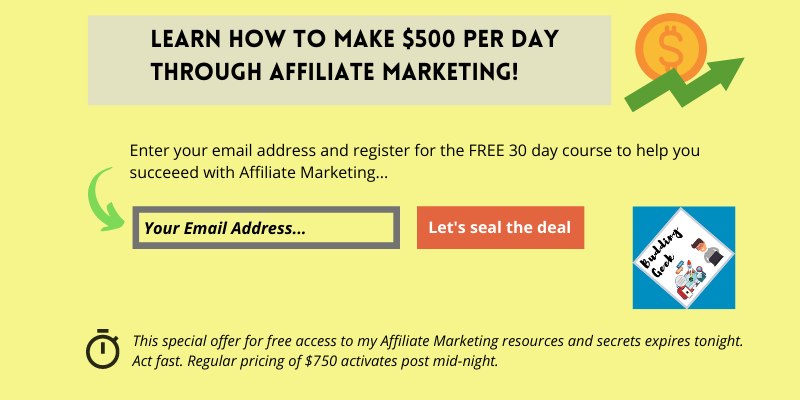 A squeeze page is a webpage the purpose of which is to capture and collect your visitors' contact information, with e-mail addresses being the most important piece of information, with other such as name and age being optional. In a nutshell, this page squeezes your visitors into becoming subscribers, which will be extremely significant later on.
If this reminds you of landing pages, well, it should. It doesn't mean, though, that these are completely identical. There is one crucial difference. While we can create landing pages to generate click-throughs, video views or incite other types of user interaction, we build Squeeze Pages specifically to collect those e-mail addresses, so that you can later start up a conversation with a prospective lead. I suppose you are aware of the significance of e-mail marketing.
Of course, you shouldn't just randomly collect e-mail addresses. This wouldn't be very effective, nor would it help you complete the goal that you are aiming for. What I am trying to say is that your squeeze page and the e-mail addresses you collect should all be part of a carefully thought out plan, or, better yet, a carefully thought out marketing funnel. So, keep that in mind, since a marketing funnel is extremely important for helping your squeeze pages target the right people and thus generate leads.
Why do you need to have a Squeeze Page on your website?
Now, if you aren't really sure why building a squeeze page is important and how it differs from a landing page, I suggest you read this squeeze page guide that thoroughly explains not only this difference but also the process of creating the perfect squeeze page for your website. As for its importance, I assume that you might have already picked up on why this is something that you should definitely include on your site, especially if you are having issues with conversion.
So, as I have already explained above, this marketing tool allows you to collect your prospective leads e-mail addresses. Provided that you have a carefully designed marketing funnel, the people leaving their information will be those who are just one step closer towards turning into customers. This is your ultimate goal, Right? However, those are also the people who are a step closer but who still aren't there yet, meaning that they might need a little push, which is where the importance of the squeeze page becomes evident.
They leave their e-mail addresses and you make sure to give them that one final push into the right direction so that those people become your customers and possibly the loyal ones. By sending them e-mails and communicating with your prospects this way, you make it clear that they matter, and that you might have something amazing to offer, which will address their pain points precisely. And, when people see their pain point addressed, they are bound to check out those products and services that might offer the solution. All of that wouldn't be possible if those same people weren't previously "squeezed" into giving away their information and providing you with an easy way to contact them.
When should you use a Squeeze Page?
Everything that has been said so far might have made you believe that this is a tool that is only occasionally used, possibly when you don't have some other options, but that's far from the truth. In fact, squeeze pages should ALWAYS be used, and I do mean always. That's not an exaggeration. This is a technique that could really make a vast difference regarding your conversions, if you only learn how to use it the right way and, of course, how to create it properly.
How to build a Squeeze Page? Step-by-Step
As I have said above, you will need to learn how to create this page properly and you will need a few tips for that. If you thought that this was a piece of cake, given that all those squeeze pages you have seen look so simple, you were definitely wrong. There is power in simplicity, but this simplicity needs to be captivating and well done in order to be powerful. To put things bluntly, you can't do this in your sleep.
So, even though it all looks so simple, but a lot of thought and effort needs to be put into building a Squeeze Page if you want it to be effective and successful. And I am guessing you do, since nobody really goes into business predetermined to fail. We all want to succeed, but only the best of us know how to do it, and now you are going to learn. No, I'm not about to offer some great business tips and ideas. I'm simply going to teach you how to create a squeeze page that slays. (read more).
Step 1.) Have an offer that's difficult to refuse
Unsurprisingly, it all starts with the perfect offer. This was probably something that you could have concluded on your own, since people are rarely going to give their information just for the sake of any random free offer. They want something valuable in return and you need to offer something so tempting that they won't be able to refuse it. Of course, this doesn't mean that you should just copy what someone else did.
Every great offer starts with addressing your future customers' pain points. In other words, you need to know what they want and what they need in order to be able to offer just that. Far too many people make the mistake of offering something that their audience couldn't care less about simply because they believe that people love getting things for free and that they will agree on getting just about anything simply because they don't need to pay for it. Well, that couldn't be further from the truth.
While people do love getting things for free, they don't exactly want to be bothered with leaving their information in order to get something that doesn't fall within their sphere of interest and that doesn't address their pain points at all. So, make sure to think thoroughly about what your audience absolutely needs, so that you can make them an offer they won't be able to refuse. That's your first step.
Step. 2) Create a killer headline
Your next step is, naturally, the headline. I assume we are all well aware of the importance of headlines by now. It's the first thing your visitors will read, and it just might be the last thing they read too. So, make sure to create a killer headline, so that you don't lose your visitors before they even get the chance to get interested in your offer.
Step 3.) Make a great secondary copy
Secondary copy might be less important than the headline, but it is rather significant too. This is the part in which you give out some more information to the people who were drawn in by the headline. Basically, this is where you seal the deal.
Step 4.) Finish with a bulletproof Call To Action
Of course, the last step is to create a bulletproof call to action. This is an extremely important part that requires you to use some great trigger words such as 'Grab this deal now!', 'Let's get started', 'Activate the offer' or 'Limited time deal'. There can in fact be many other catchy trigger words that can boost your chances for conversions. You just need to split test and see what is working for you. And…Don't forget that the right color scheme also matters besides those trigger words.
What has been your experience with Squeeze Pages?
How do you capture leads on your website? What tips and tricks work for you? And…what has been your experience with Squeeze Pages? Please share your thoughts below.