When shopping for an online fax service, you need to ensure that they meet your business needs and improve your service delivery. Ideally, it integrates communication channels like emails and faxes to collaborate when exchanging information. A review of the service provider profile can give you insights into what they offer clients. You can inquire for more details regarding security, speed, and fax transmission fees, among others, to determine whether they're a perfect match for the business. However, there is far more to it when you are looking for a robust and reliable e-fax provider as your daily driver. In this post today, I will discuss the 10 important features that everyone should look for before buying an online fax service provider…
Benefits of Internet Fax
Let's first understand how Internet Fax is so useful today. According to eFax – one of the best online fax services, there are 5 major benefits of online faxing:
It is convenient – as you can send faxes on the go, without requiring any fax machine, paper, or ink toner!
Environment friendly – as e-fax obviates the usage of papers
Affordable – as it is much cheaper than the cost of buying and maintaining a physical fax machine
Supports online apps – most of the internet fax services support mobile app integration (for android and iOS)
Fast and secure – you can set up an online fax service in just a few minutes and start sending your e-faxes securely within seconds.
Ten essential features to look for in an online fax service provider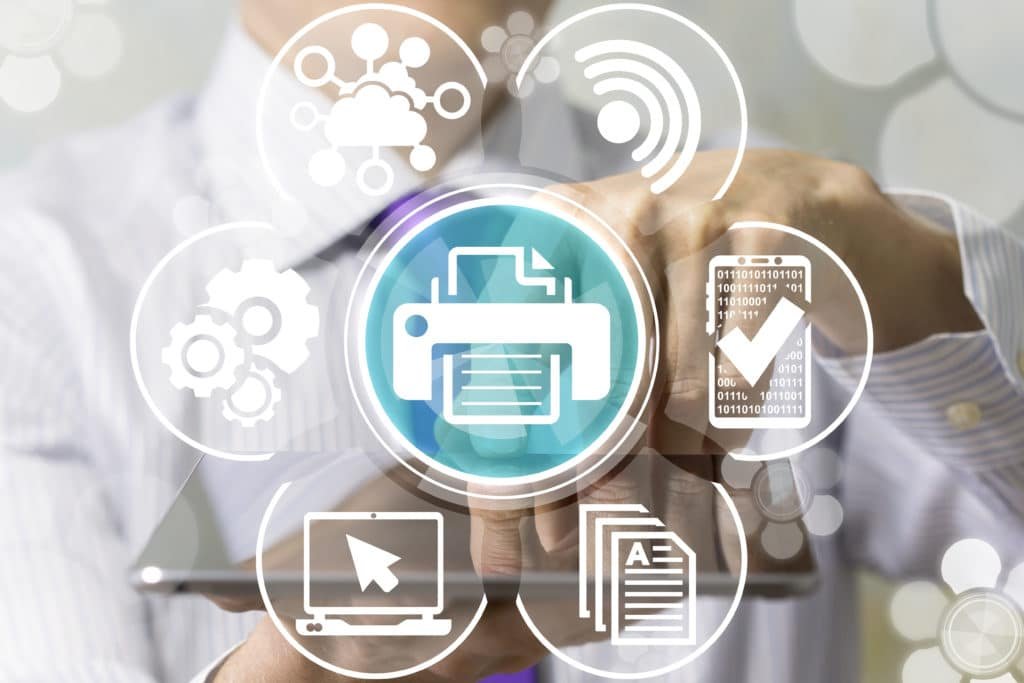 1. Data Security
Exposure to an insecure network attracts cybercriminals who can access your business information. Your faxes can be intercepted and altered if not well protected. Therefore, it's crucial to put encryption or passwords on the transmitted fundamentals and safeguard your business communications.
Therefore, the internet fax service provider should have data security measures to counter breach attempts to your inbound or outbound faxes—also provide data backup or storage that allows you to retrieve information from the archives.
2. Fax Tracking
Your inbound or outbound faxes need to reach the destination for effective communication. The plans should allow real-time trailing of transferring the information. It's a convenient way of estimating response time and supports decision-making in your business.
In addition, it's easy to locate the lost or misplaced faxes if you're using the usual business email. It can be a handy tool when measuring efficiency in service delivery.
3. Bulk File Transfer
No matter the size of your documents, the online fax platform should allow you to send bulk files and select the recipients. It makes it easy to share information within your business setup, a key to project management.
The connection to the internet enables you to receive bulk messages either on your fax machines or through emails. Moreover, large photos and videos are sent the same means without reducing their sizes.
4. Mobile Compatibility
Since search engines like Google push for mobile user-friendliness online. The same applies to faxing platforms that allow you to access transmission services via your mobile phone. It makes it easy to communicate while on the go.
Tech developers have introduced mobile fax applications to reduce the limitations of scanning and printing your information. The service provider may include such products in your plan to cut costs on stationery.
Also, it's necessary to link your online faxing plan with your mobile phone and desktop for backup should one device fail.
5. Client Support
The provider should be ready to provide solutions to your queries should you encounter challenges using their services. It can either be through online chat or a phone call to their support centre and have your issues sorted. That way, you won't have to worry about sending and receiving fax transmissions.
In addition, the recipients of your transmission might need assistance in converting or opening formatted files. You may reach out to the support to offer guidance and sort matters arising from online faxing.
6. Storage
Cloud storage is the substitute for manual record-keeping. So, if your business is moving to paperless operations, you want fax services that allow unlimited storage for all your transmissions. Anyone within your organization authorized to use the internet faxing can access and share a file from the cloud.
However, since cybersecurity is a primary problem in the internet age, you want to install data protection measures like passwords or two-factor authentication to deter security breaches to your business information.
7. Electronic Signature
Signatures play a significant role when dealing with business documents manually or digitally. It shows unquestionable authority and ownership— and can be used— in business transactions.
Your internet fax provider should include such features for convenience should be required to sign documents physically, but you're unavailable. It can save you the headache of printing, signing, and faxing documents.
8. Fax Number Options
The digital aspect in modern faxing has virtually reduced the distance and speed of sharing information. All you need is a tactical device with either a toll-free or local number or both to transmit your faxes.
Furthermore, depending on your fax transmission needs, your service provider should be able to provide both local and international numbers in one package. It enables you to communicate with your clients or staff from anywhere in the world.
However, there are cost implications for using international lines to fax. Your provider can advise on the best option to match your faxing needs.
9. Lowest Service Fees
Since you're transitioning from traditional telefax machines to internet faxing, your costs of sharing information should reduce significantly. Your communication overheads reduce to internet and smart device. The service provider is supposed to only charge you for handling fax transmission.
Shop around for the lowest service fees available in the market and decide who fits your faxing needs. If you just want to test the waters, many Internet fax services provide a free trial of up to 1 month.
10. Worldwide Transmission
The internet has transformed the world into a global village with enhanced communication channels like online faxing. Sharing information within your organization or internationally happens with a few clicks on your smart devices. When using archaic telefax machines with experience reduces delays.
If you have a worldwide clientele base, you need to look for a service provider that enables you to communicate with them effectively. Check if they can handle global fax service with an unlimited exchange of information. It shows that you're reliable and trustworthy in your industry.
Conclusion
You must be analytical when changing the traditional faxing machines with the online fax transmission. Your business needs should top the list of priorities before enlisting the services of an internet fax provider. Pay attention to the features available and decide if they meet your needs. Otherwise, you're going to expose yourself to cybersecurity issues that can paralyze your communication channels.
If possible, back-test the features to ascertain the services and determine if you can enlist your business for online faxing.