So you want to know how to hide apps on android? It's super easy. There are basically two methods to hide apps on your android powered device. Here they are:
Method 1: Use a third-party launcher app (No root required)
Most of the third-party launcher apps come with an option for hiding apps from the app drawer. I'll recommend you to download either go-launcher or nova launcher prime for this purpose. Both of them are having options for hiding the apps. I personally prefer using nova-launcher prime because of the tons of customization options it offers!
For nova launcher users:
After downloading nova launcher prime from the play store, tap the home navigation button on your phone. When asked to select a home app, select "nova launcher" followed by "always"
now long-press on the home-screen. A pop-up window will appear. Tap on the wrench icon and navigate to Drawer –> Hide Apps –> check all those you want to hide. That's it – no unwanted apps in your app drawer now!
For go-launcher users:
set go-launcher as your default home app
open the app drawer and swipe left to access the hide apps feature. Tick all you want to hide.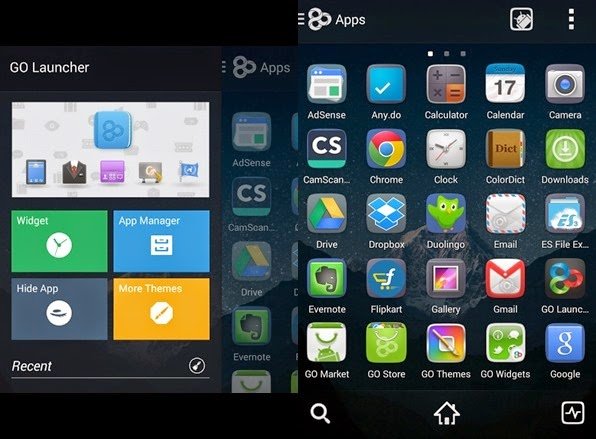 There's a drawback in using this method – your hidden apps will be visible as soon as you decide to switch back to your stock launcher! But unfortunately, this is the only method of hiding apps for non-rooted users. There's no other way. You have to stick to the chosen third-party launcher if you don't want those specific apps to be seen.
Method 2: Install Link2SD (Requires Root)
If you have root enabled on your android, then the good news is – you can easily hide apps more securely with Link2SD. In-fact, this method is far more solid as compared to the previously mentioned method for non-rooted users. You can hide apps with Link2SD by freezing them.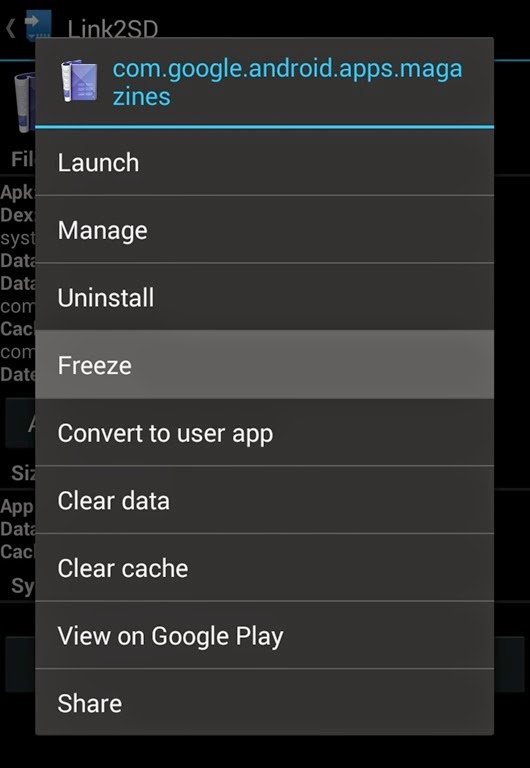 Generally, those apps are frozen which notoriously keep running in the background and keep draining your RAM (which is important for multi-tasking). Thus freezing has a dual benefit – It boosts your RAM & hide apps as well 😉
Whenever you want to unhide those apps, launch Link2SD again and select "frozen" by tapping on the filter like icon. All frozen apps will be shown to you, long press on the desired apps and select unfreeze. That's it. Your apps will be visible in the app drawer again 😉
How was this short tutorial? Did u find it useful? Please share your feedback in the comments below…