Ok..so you have rooted your phone and messed up with the stock font that came pre-installed on your android device. Worse, even after performing a factory reset the default font is not restored back. Do not worry..It can be restored back easily.
Before you proceed ahead, please read these instructions carefully:
This app works on rooted android devices only (Android version 4.0+ with S-Off for HTC devices)
A Samsung, HTC and other manufacturers that supports FlipFont (root is not required)
If nothing works, and restoring default font is unsuccessful, please restore back the nandroid backup file on your device.
1. The default android font is called Roboto. Look for it in the app.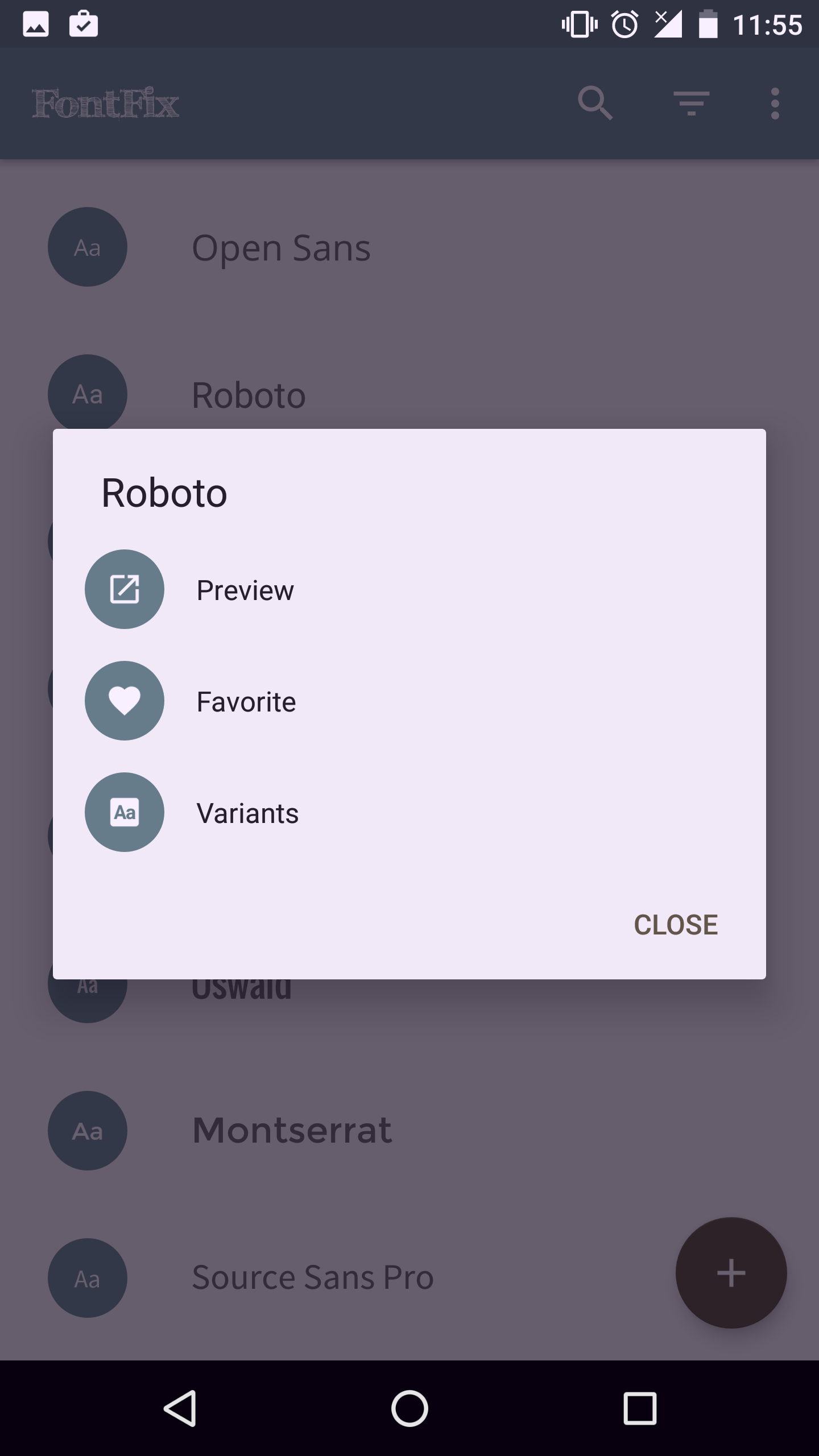 2. Tap on the Circular Plus icon on the bottom right-hand side, and begin installing the font.
 [su_youtube url="https://www.youtube.com/watch?v=xLEHBvSB8XY"]
---
Update:
I can see from some of the recent comments on this post that Font Fix is not working as expected on many devices. So i have decided to extend this guide by adding one more way that can be used to restore your default android font. Here's what you can do –
2. Navigate to "Fonts" tab and click on "use this mod". After that select the first option – "

F01 Droid Sans (default)"
Refer my screenshot below –
3. Now you are required to extract some system files to upload in the "files upload" tab.
Here's some information on what system files you are required to pull from your device depending upon your android version (use a root supported file manager app like ES file explorer to extract these files from your system memory. There's no support for JB and KK ROMs. Sorry!)
Froyo rom: framework-res.apk 
Gingerbread rom: framework-res.apk and SystemUI.apk 
Gingerbread with sense rom: framework-res.apk, SystemUI.apk and com.htc.resources.apk
Cyanogenmod7 rom: Cyanbread.apk or Androidian.apk (renamed as you like)
TouchWiz rom: additional tw-framework-res.apk
ICS rom: framework-res.apk, SystemUI.apk
ICS with sense rom: framework-res.apk, SystemUI.apk and com.htc.resources.apk
4. After uploading your required system files, navigate to the "summary tab". You should see only one mod with green highlight (Fonts). Now click on "submit work to kitchen". Then navigate to "pickup" tab and wait for your flashable zip file to appear. Once it gets live, download your zip file and flash it via recovery. You should get your default font back.
I know how terrible it feels when the default font is replaced with a custom font which is not easy on the eyes and is difficult to read too.
It's pretty much tempting to spice up your android device with as many custom fonts as possible. But believe me, there is no font that even comes closer to the level of clarity and acuity of the default android font. Don't get fascinated by those jazzy fonts that might look cool on the preview but look terribly awful on the phone after installing.
If you were benefited by this tutorial, do let others know about it by adding your valuable comments below.