Today, the internet is replete with pictures on almost every possible subject/topic that you can probably think of. You have Google Images, Flickr, Pinterest, Instagram, including a plethora of other websites where you can easily find any image that fits your taste and style. This free availability of such a huge picture repository, no doubt is a boon to the consumers. However, in case of inappropriate usage, it poses threats of image plagiarism including violation of copyrights. It is therefore very important that we understand the fair usage policies and learn how to cite pictures from the internet in a proper way. By citing pictures appropriately, we not only minimize the risk of infringing upon the copyrights, but also uplift the photographer/artist by giving him his due credits!
Understanding the need for citing pictures:
Any illustration/photo on the internet which moves you, inspires you or anything which make you say words like "OMG, Awe, Amazing, Beautiful, Marvelous", just imagine the amount of time and hard-work which has been put to bring such a masterpiece!
When such things are available on the internet for free, it is tempting to download them right-away. While it is generally fine to use them for personal reasons such as your mobile/desktop wallpapers, but when you re-use them on the internet, as in when posting them on your blog, social media profiles, or anywhere on the internet without giving any credit or reference to the original creator/artist, you transgress the limits of fair usage. Put yourself in place of that artist whose work has been re-used without giving him any due credit. How would you feel? Terrible and frustrated, right?
It is therefore not only a legal, but also a moral responsibility that we read the copyright labels carefully and understand the appropriate ways to cite pictures found on the internet, if so required.
Now that you've understood the importance of citing images, let's now discuss how to cite pictures appropriately. I'll be breaking the process from two perspectives:
Students studying in college who intend to use free pictures found on the internet for using them in their research papers / projects / power-point presentations.
Bloggers/Publishers using free pictures for use on their blog or website.
How to cite pictures in research papers / project reports?
Based upon the academic discipline involved, there are four acceptable standards when it comes to citation of pictures in research papers or project reports:
MLA (Modern Language Association)
APA (American Psychological Association)
Chicago
Harvard
You can choose either of the formats depending upon the genre of your research work. For example, if your research paper is more into language/literature, choose 'MLA'. If the work is related to Education, Psychology and Behavioral Sciences, choose 'APA'. If it's related to business, history or arts, choose 'Chicago'. Choose 'Harvard' if your work is related to social science or humanities. Here is a good resource on Empire State College website which talks about the various citation styles and their appropriate usage.
Format to cite pictures in MLA format? (8th Edition)
Author Name (first, last); "Title"; Container, date, URL; medium (if applicable).
Format to cite pictures in APA format? (6th Edition)
Author Name (first, last), Title of Work, date of creation or completion, medium, Name of Institution, location (if applicable), URL.
Format to cite pictures in Chicago format?
Last, First Name, Photograph Title. Month Date, Year Created. Collection, Museum/Institution, Location. URL.
Format to cite pictures in Harvard format?
Author Name, date the image was created, Photo Title, format, date viewed, <URL>.
Now let's see the implementation of the above formats with an example. This is a picture of an Audi branded car published on the Flickr website by the photographer – Mr. Josh Sniffen.
Here is how you will cite this image in the various formats that I've discussed above:
1) MLA format:
Josh Sniffen; "Audi"; Flickr, 14 January 2012, https://flic.kr/p/bcPcpv; photograph.
2) APA format:
Josh Sniffen, Audi, 14 January 2012, photograph, Elephant Rock, Nevada, https://flic.kr/p/bcPcpv.
3) Chicago format:
Sniffen, Josh, Audi. January 14, 2012. Elephant Rock, Nevada. https://flic.kr/p/bcPcpv.
4) Harvard format:
Josh Sniffen, 14 January 2012, Audi, photograph, 30 October 2019, <https://flic.kr/p/bcPcpv>.
---
How to cite pictures on a blog / website?
Now let's understand how to credit the photographers properly from the point of view of bloggers/publishers who use free images on their blogs/websites.
For bloggers, it is important to read carefully the type of copyright license associated with the photos which they wish to download for use on their blogs. The types of licensing may include:
Commercial Rights – The buyer of a photograph has the right to use the photo for his own commercial purpose.
Non-Commercial Rights – Photos which cannot be used for commercial purposes like on magazines, blogs, websites, etc.
Copyright Free – Images under such a license category are entirely free to use for commercial or non-commercial purpose.
Royalty Free – The buyer can use photos for any amount of time by paying a flat one-time fee.
Creative Commons – Most popular among all the types of licenses, where the photographer can create different levels of usage rights. This standard of copyright is being used by Flickr, YouTube, Wikipedia including many other brands.
Among all the above-mentioned licenses, only copyright free images can be used without linking back or crediting the original source of the image. Many photographers do this in order to gain the necessary visibility or popularity to their work. However, you'll be required to cite pictures properly for those falling under rest of the license categories. Here is a generic example on how to do this:
This time I'll be taking reference of a picture of the White House at Flickr, taken by the photographer – Mr. Diego Cambiaso.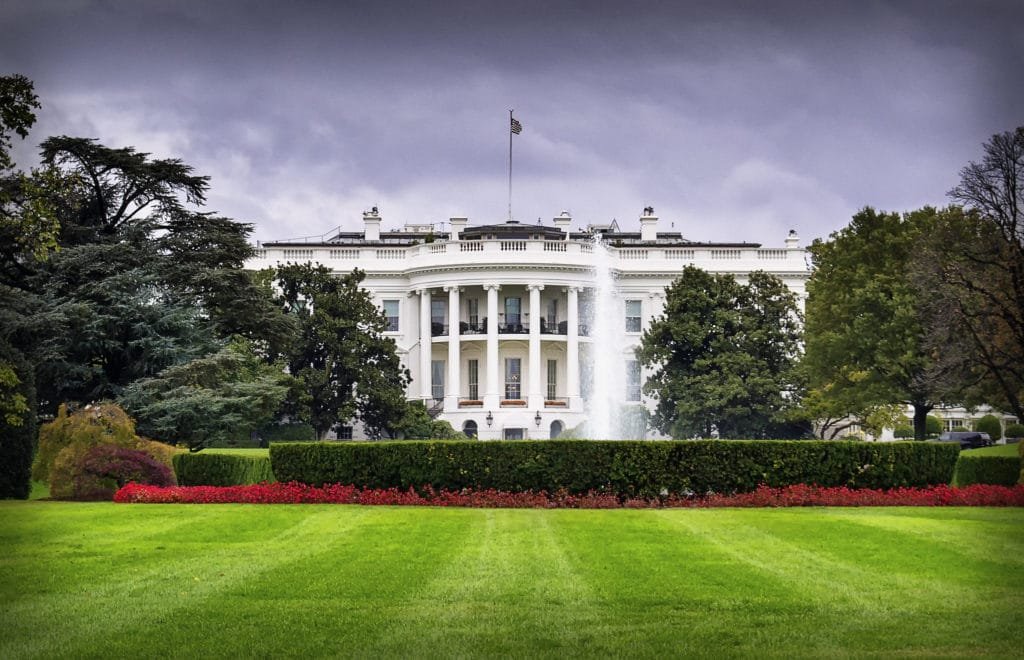 Please take attention to the caption that I've provided above. This is an acceptable format for citing the picture wherein I've credited the photographer for his work and also provided a link to the original source of the image along-with the type of license involved.
Your comments/feedback?
I hope that this post was useful to you. If you enjoyed reading it, please share it. It will make my day! Should you have any doubt/query regarding this post, please don't hesitate to comment below.