Image plagiarism simply means image theft. This happens when someone copies your photos online, like copying images from your Instagram, Flickr, Facebook, your blog or any online platform and then reuse them somewhere else without properly citing those pictures, often in a way that disregards you as the copyright owner and shows as if the photos were their own. Giving no due credit or citation to the original source of the photos, not only do such people commit copyright infringement but also pose a grave threat to the liberal ideas of free sharing and downloading. In this article, I'll discuss how to track plagiarism related to images and photos using a technique called reverse image search and also a few tips to help you protect from plagiarizing your photos.
What is a Reverse Image Search? And How Does It Work?
Reverse Image Lookup is a Content-Based Image Retrieval (CBIR) technology that involves searching for visually similar images on the internet. When we search for something online, we usually enter keywords/key-phrases in a search engine like Google. Similarly, for a reverse image search, we upload an image on the search engine and the search engine queries its database and matches the image color by color and pixel by pixel to return a list of exactly same or visually similar photos on the internet. It's an effective technique for checking image plagiarism. I have also designed this infographic that explains how reverse image search works:
Important uses of Reverse Image Search:
Before we discuss the tools and techniques for performing reverse image search, let's discuss briefly some of its important uses:
Number one, it lets you find out who is using your copyrighted images on the internet
Helps you find out the original source of the image – in case you are curious to find out.
In case you're working on some project, it let's you find out high resolution versions of the image files.
Best Image Plagiarism Checker Tools To Find Duplicate / Stolen Images Online
Now let's review the best plagiarism checker tools on the internet that will help you find duplicate or stolen images by using Reverse Image Search:
1. Google Image Search
Google images is the first thing that comes in my mind whenever I think of reverse image search. Why? Because it's credible, popular and straightforward. Here is how it works:
Step 1: Head on to google images. There, you'll see a small camera like icon on the right-hand side of the search bar.
Step 2: You just have to click on the camera icon and upload your desired photo that you wish to check for image plagiarism.
The search engine works on a computer technology called "query based image content" which retrieves exact/visually identical images from the basic image which was uploaded in the search query. Here is a step-by-step screenshot for your reference: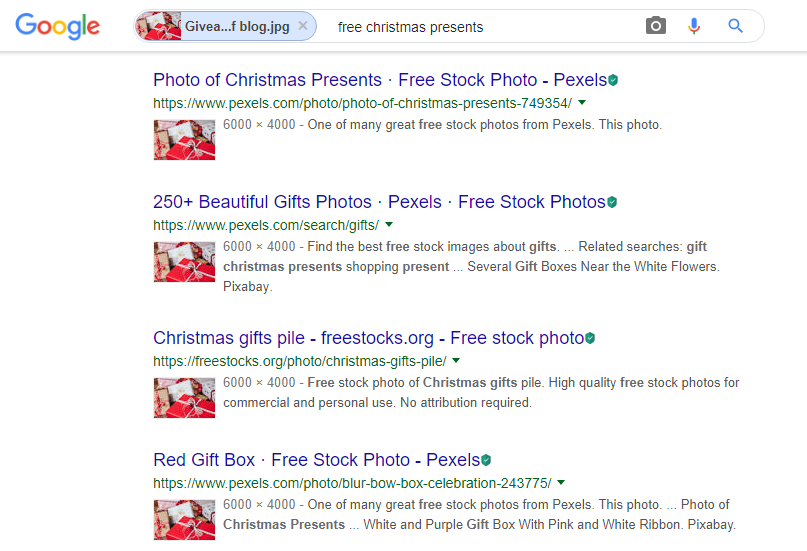 Now, a genuine question may arise in your mind – What if someone crops my photo and renames the file. Will google still detect such forms of image plagiarism? The answer is yes.
Even if someone crops out the watermark in your photo and renames the files to some generic name, Google can still detect the original source file. Here is a screenshot: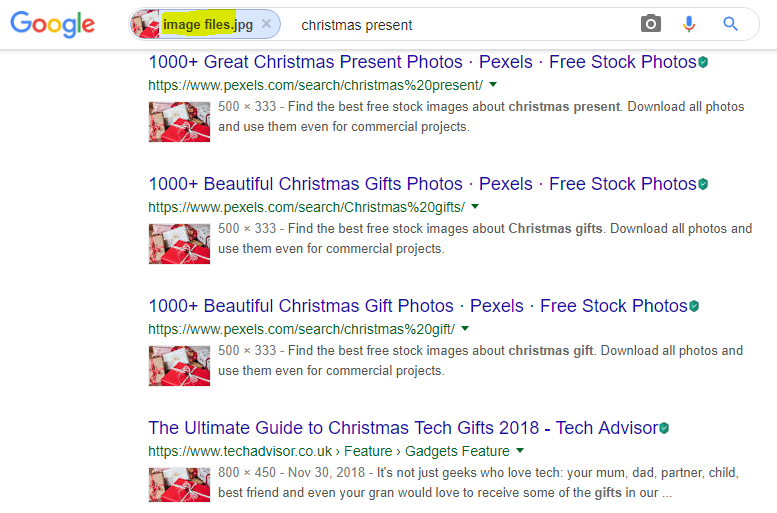 2. Yandex Image Search
When it comes to reverse image search, Yandex has an edge over Google. With a superior pixel, light, and color recognition technology, Yandex Images deliver results which are not only visually similar but also shockingly accurate. I encourage you to read and benefit from my recent post regarding how to use Yandex Images for reverse image search queries.
3. Tineye
Tineye is an exclusive reverse image search engine that claims to search images based on pattern recognition, neural networks, and machine learning technology. Like Google, Tineye crawls the web and keeps updating its data repository regularly wish fresh index of images every day. Till date, Tineye claims to have indexed over 35 billion images to its index. Tineye uses its specialized image recognition technology and compares for exact/visually similar images against its indexed database of images.
On privacy front, Tineye claims that when someone searches with Tineye, it never saves/index the images. The search is private and secure. However, as per my knowledge, Google also not saves/index the image queries.
Tineye is free to use for non-commercial purposes. However, its product lines like MatchEngine and Tineye Alerts cost as much as $200 per month, which is somewhat expensive.
4. Pixsy
Pixsy is a web service that aims at protecting the interests of photographers by regular monitoring of duplicate photos online and then keeping a provision for prosecuting the offenders if desired. It puts up a very catchy tagline – "Find and Fight Image Theft". This is how it works:
1.) Sign up for a free account on Pixsy.
2.) Once you've verified your account, they will ask you to select the most appropriate representation of your business – Photographer / Graphic Designer / Online shop / Agency.
3.) You'll get an option to either connect your photo-social networks like Instagram/Flickr/Pinterest with Pixsy or to manually upload your photos on the Pixsy server.
Once uploaded, Pixsy will start scanning the internet for exact match duplicate images. Once the scanning is complete, you'll be shown a comprehensive report on the sources where these duplicate images have appeared.
Although Pixsy offers a basic free account, but it comes with certain limitations as mentioned below:
It monitors only 500 images
Low priority scanning
You can't send takedown requests
To unlock these limitations, you must upgrade to either personal ($19/month), pro ($39/month) or advance version ($89/month) based on your individual needs.
Limitations of Reverse Image Search in Checking Image Plagiarism
The tools and techniques mentioned above largely rely on web crawlers' ability to index the image files and web pages. If someone does not publish the stolen images online, or in case web crawlers are blocked from crawling a certain web page, it becomes almost impossible to check image plagiarism.
How To Prevent Image Plagiarism In The First Place?
As the old adage says prevention is better than cure, it's imperative that we make sure images are not plagiarised in the first place. Here are some things in our control to prevent such misuse:
Always watermark your original photos before posting them online
Make sure that you mention all the licensing information clearly that explains the fair/unfair/general acceptable rules for using your photos for commercial/non-commercial purpose. Here is a good resource on Pixpa blog that explains it all in detail.
Disable right clicks. Although, it can be done away with disabling the JavaScript in a web browser, but at-least, this will act as a deterrent for less tech savvy image thieves.
Put a free DMCA badge on your website. This will again deter content thieves. With a registered badge, you'll also get free watermarking as an add-on service.
Offenders Caught? Now Issue Take-down Notices
Once you've identified the thieves, it's time to contact them directly and issue legal take-down requests. Here is an ideal step-by-step process that you can follow –
Go to their websites and find out their contact information.
Compose a mail and politely ask them to take down the copyrighted photos. Don't threaten them for any dire consequences. Just be polite and humble with your request.
Wait for their responses. In case of negative responses, don't follow up. Contact their web-hosting provider and apprise them about this issue.
If you think the duplicate pages are hurting your reputation & SEO efforts, you can request Google to take them down from its search results.
You may also take help from various legal take-down formats available online. Check this out on Pixsy for your reference. You can send such letters directly to the web-hosting provider/person who infringes upon your exclusive copyrights.
Recommended to read: How to do video reverse search? Step-by-step guide.
Your Thoughts?
I hope that you'll find this article really helpful in protecting your digital assets. I look forward to engaging with you in the comments below.