The idea of creating your first website is always so exciting. You get your unique website URL, and of course an online presence that you just can't stop boasting about for weeks and months! What if you can build your website for free, using an intuitive drag and drop UI that requires no coding/designing knowledge? More awesomeness! Welcome to Wix – a free website designing platform that helps you get online within minutes, for free. In this post today, I will share how to build a Wix website and start your online presence effortlessly…
Step-by-step guide to build a Wix website
There are two ways you can build a Wix website — 1) Using the Wix ADI (Artificial Design Intelligence), and 2) Building it on your own using the Wix Editor.
Wix ADI is a platform that takes care of all your website building and designing needs. You just simply feed it with answers to a couple of questions and it will intelligently build a website, custom tailored to your objectives and design inspiration.
On the other hand, if you trust your own creativity more than any AI tool, choose the Wix Editor to build a website!
Let's now discuss how you can build beautiful websites using both of these options…
How to build a website using Wix ADI platform:
1: Go to Wix homepage and click on 'Get Started' button
2: Signup for free using any option that you find convenient — Google, Facebook, or your regular email address.
3: Wix will ask you a couple of questions related to your website design inspiration. Like:
Q. 1) What kind of website are you creating? For example…
Online Store
Portfolio
Blog
Consultant
Tech Company
Restaurant
Event
Depending upon what you wish to accomplish from your website, you would have to choose any one of the above options.
Q. 2) What would you like to call your website? (Can be changed anytime)
Here, you will choose a suitable name for your blog / website. This name will form a part of your URL.
Q. 2) What are your goals for this website?
Like…
Sell products
Offer services
Promote a business
Collect leads
Display creative work
Share knowledge
Build a community, etc…
Your responses to these questions should be logical. For example, if you chose to design a blog in Q.1 above, you should choose 'Share Knowledge' and 'Build a community' in the Q.2 above. Similarly, if you chose Online Store, you should choose 'Sell Products' and 'Promote a Business' in the question above.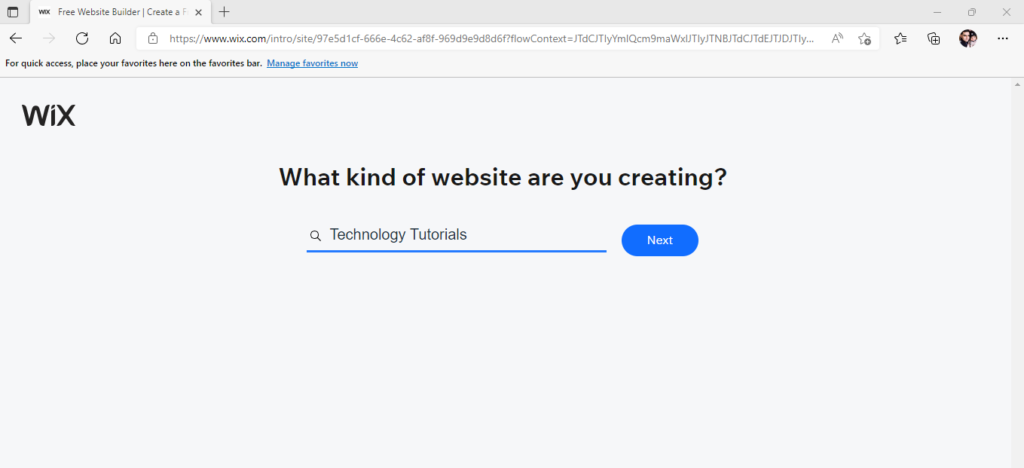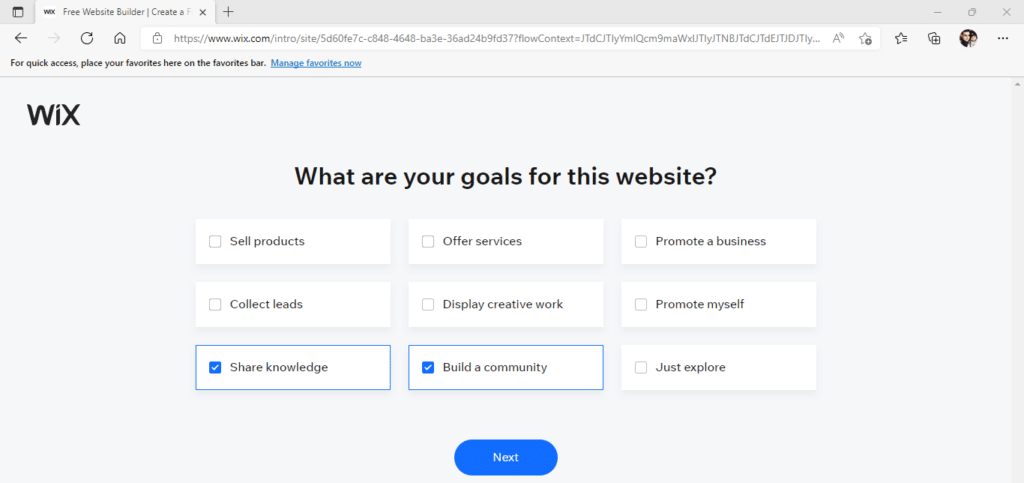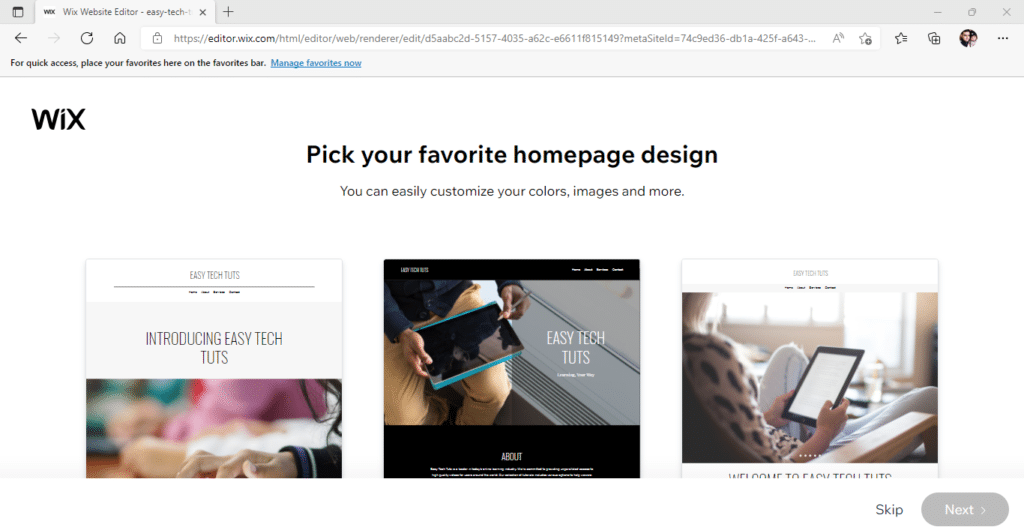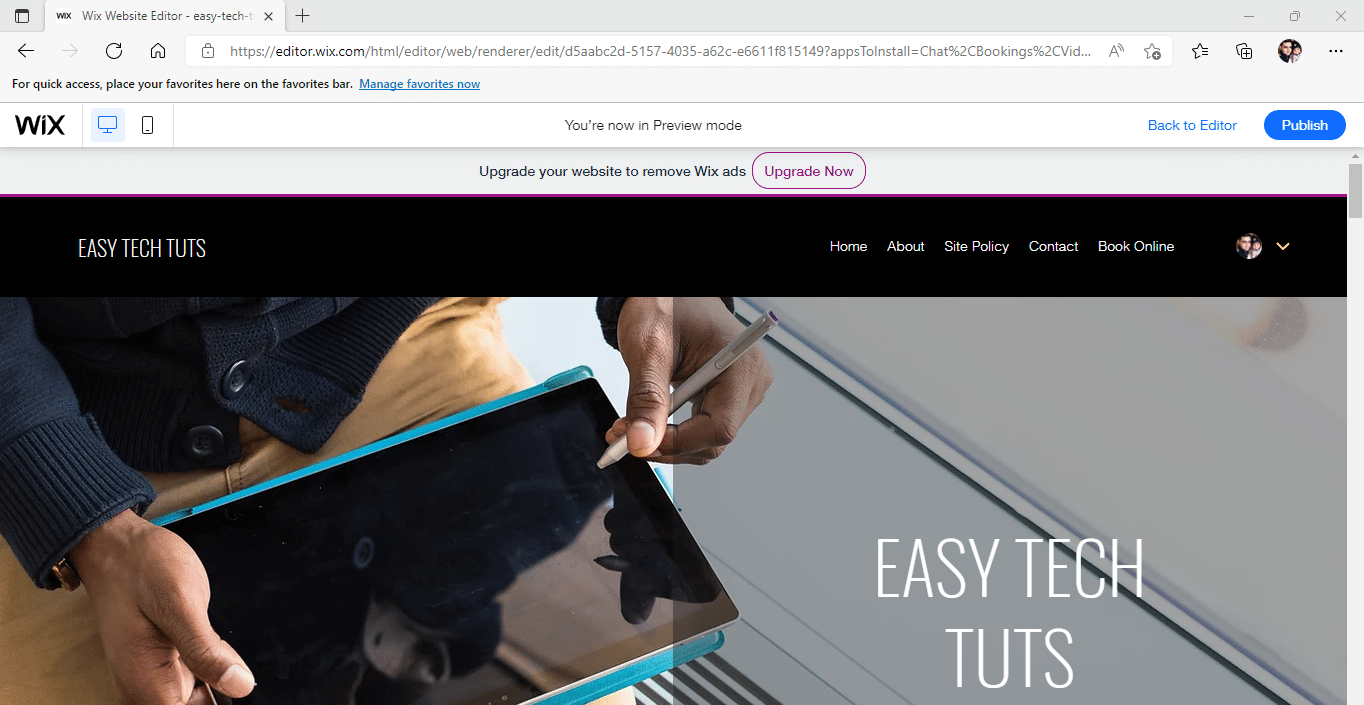 All these responses enable the Wix ADI to create a website or blog for you, which is custom tailored to your goals and preferences.
How to build a Wix website yourself using the Wix Editor:
Just after you answer the question regarding the type of website you want to build, Wix will offer you two choices — (i) Design using Wix ADI builder OR (ii) Create Your Website with the Editor.
You have to choose the second option, on the right.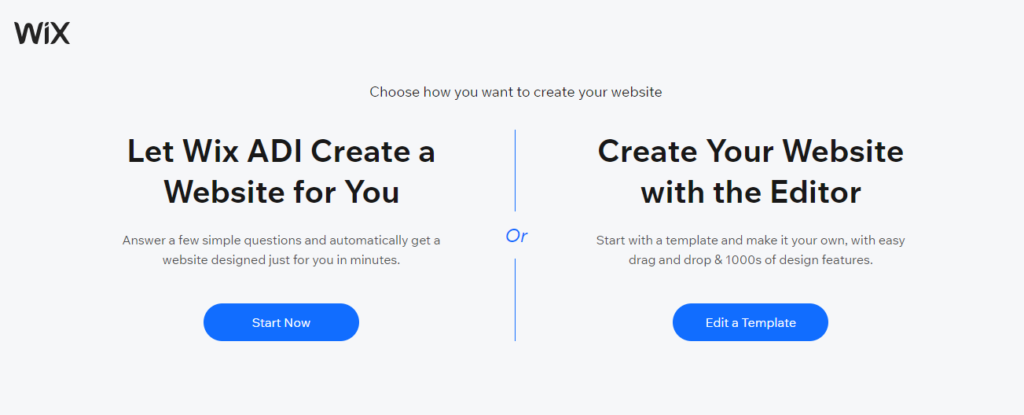 In the next step, choose your desired website template from an extensive library of 800+ free ready-made designer templates.
Next, click on the Edit button on the desired template to start building a website easily using drag and drop functionality. You can also click on the View button to preview the website design.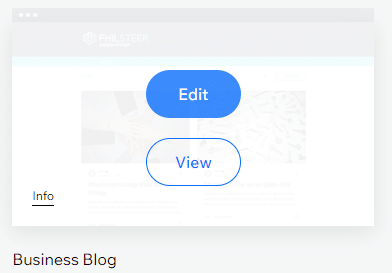 The next step will bring you to the experience of drag and drop website builder. You will have access to a huge library of popular web design elements like:
Headings and Paragraphs
Buttons
Menu bar
Separators
Images / Videos
Social Media buttons
Contact forms &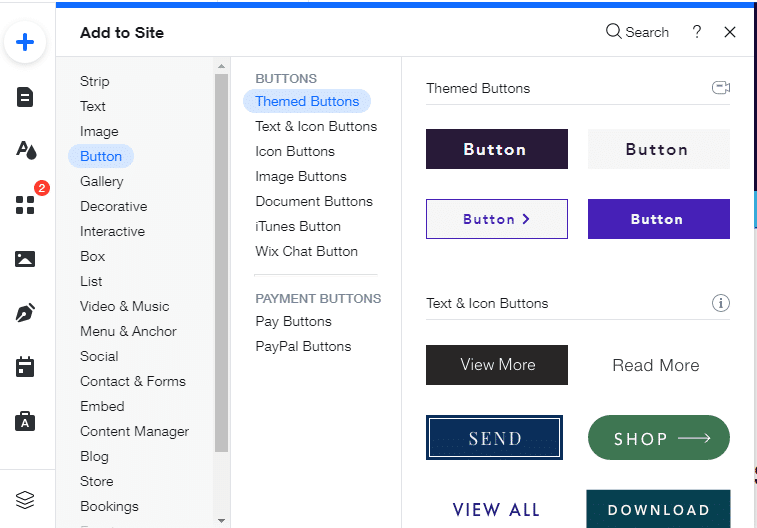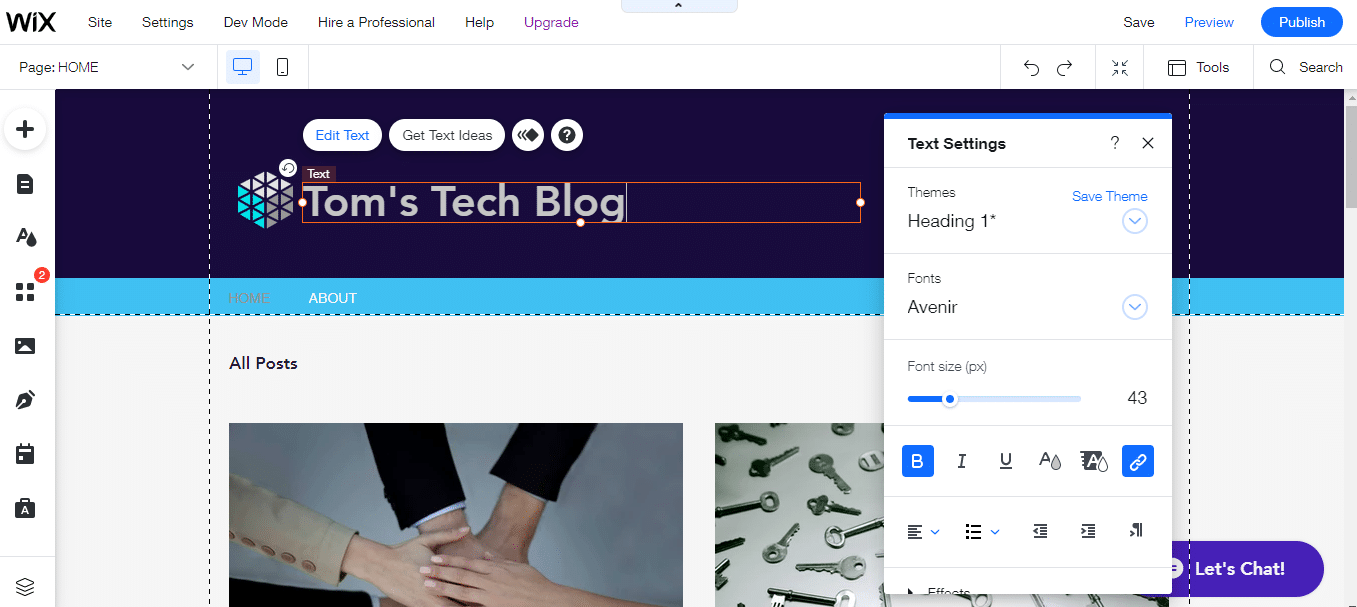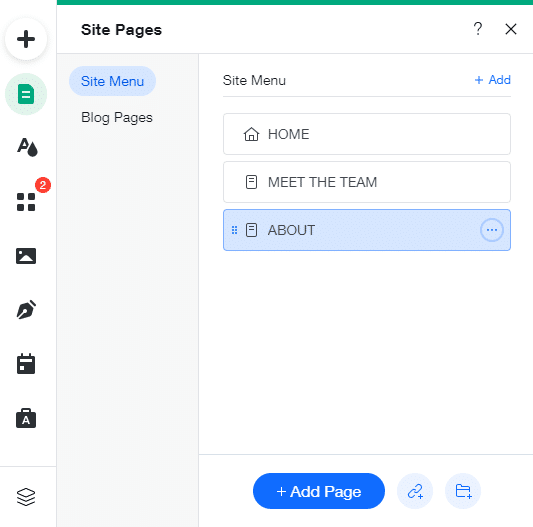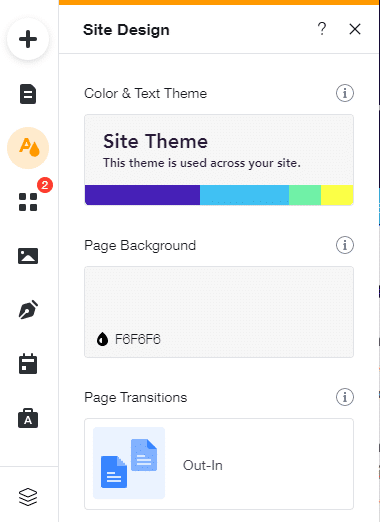 What's more? You also have access to:
Wix App market — A collection of ready-to-use widgets that can improve the functionality of your website
Custom site design — Ready-to-use themes with distinct color schemes and fonts
Blog manager tab — to help you create and manage a blog on your Wix site
Wix bookings widget — to help you schedule meetings with your clients
Ascend by Wix — A complete SEO, digital marketing, and customer management solution for Wix websites.
Once you are done editing your website, click on the save and publish button to make it live on the web.
Limitations of creating website on Wix (free plan)
With simple drag and drop functionality, building your first free website on Wix is very easy. However, there are some limitations to the free version of Wix. These are:
You will have to settle with a long (unprofessional) URL, like: accountname.wixsite.com/siteaddress
Wix Ads on every page of your website
Storage and Bandwidth limit of up to 500MB only.
No integration with Google Analytics and AdSense to monetize your website
No integration of any online payment gateway. This means that you can't build any online store / e-commerce website on the free Wix plan.
Upgrading to Wix premium will lift all the above-mentioned restrictions on your website. Regarding the pricing, depending upon the plan you choose, it may cost anywhere from $168 to $468 (billed annually). In my view, that's somewhat expensive when compared to peers like WordPress.
My take on creating a free website with Wix site editor
In my opinion, if you are someone who is just getting started with blogging, Wix is a good choice to help you create a beautiful website quickly, at no cost. There are other alternatives like Blogspot and WordPress as well, but none matches the ease of use like the Wix ADI and its drag and drop website editor. Even a novice with no knowledge of html and web-designing ecosystem can use the Wix site editor to create and publish a beautiful website pretty quickly.
You might also like to read: Best drag and drop website builders for beginners!
What's your experience with the Wix Website builder?
I hope you have found this short guide useful in building your first free website on Wix. What's your experience with the Wix Editor? Please share your thoughts in the comments below.