What if you could get a personal assistant to cater to your everyday essential needs like quick mobile recharge, reminders to pay bills, booking travel, hotel & movie tickets on the go, arranging for repair services at home, and so much more? Well, this has been made possible by Haptik – perhaps, the first of its kind personal assistant app ever launched in India.
Haptik app is empowered by an intelligent team of personal assistants who work 24*7 behind the chat screen, helping to make our everyday life simpler. What makes Haptik a unique personal assistant is the quality of information provided by its support staff, who are 'real humans' like you and I, assiduously catering to the request of thousands of its app users. I don't know how do they manage to do all this, but they get the shit done within minutes. And, that's what I find very impressive about their service!
Here are the 5 ways in which Haptik can simplify your life:
1. Complete travel solutions.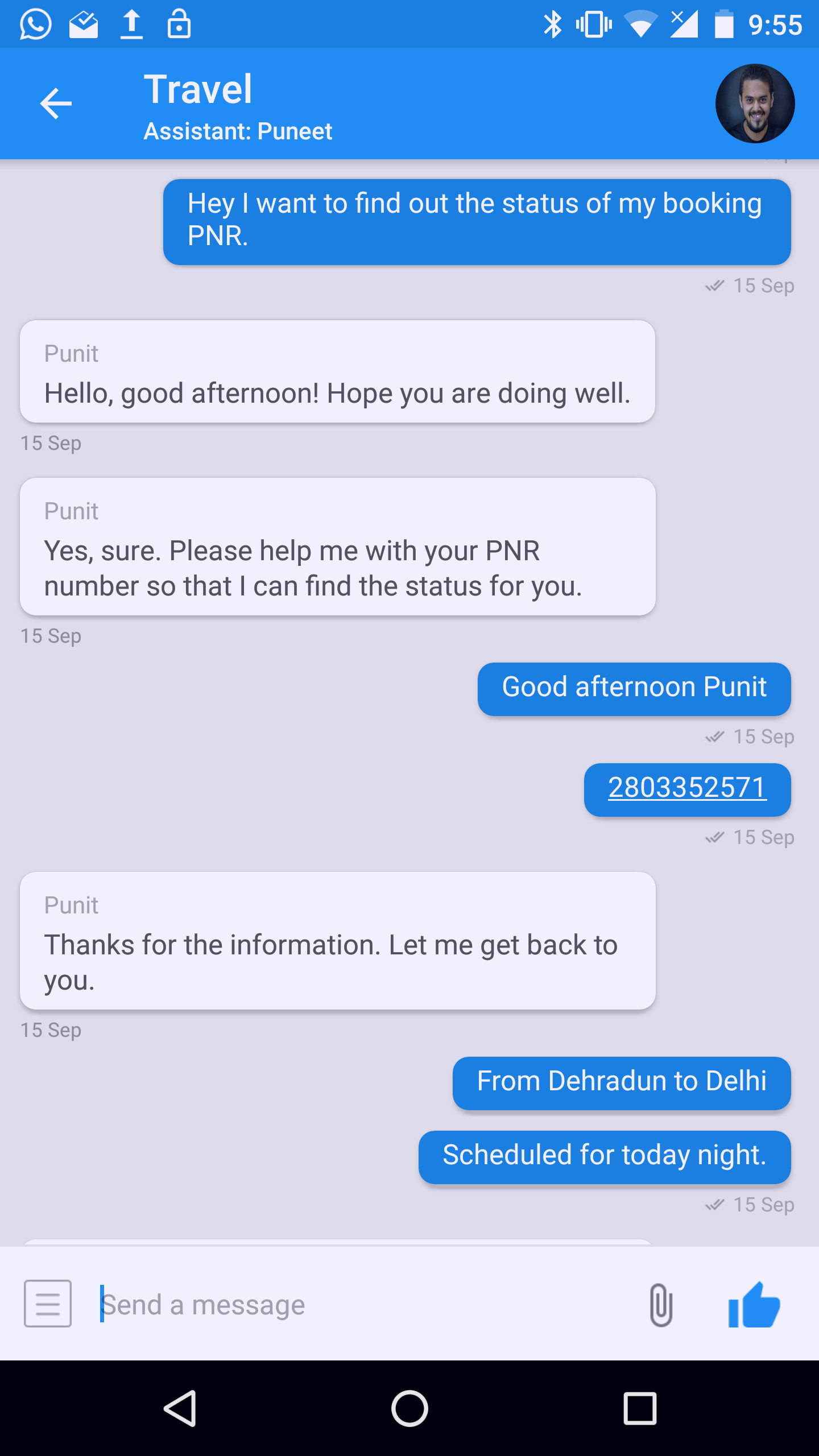 Now stop checking for availability of trains and flights, stop hunting for budget hotels on travel agency portals. Because the assistants there at Haptik are now here to dig through all this data. Open the Haptik app, navigation to travel section and just explain what you're looking for with your travel plan, in a simple chat as if you're asking a friend for help. Shown above is a recent screenshot of my travel plan to Dehradun for you to see how this actually works.
2. Never feel lost at a new place
Your stay at a new place can definitely turn into an ordeal if you can't locate your way to the nearby ATM, cafe, bus stop and hospital – some of the absolutely necessary amenities of any metro city. The assistants at Haptik, available round the clock can help you overcome this ordeal, no matter where you are located on the map.
3. Home services at your fingertips
Last month my sister faced lots of hurdles in finding a repairman for her kitchen chimney. I asked her to try the Haptik app once to see if it can offer any good alternative. She installed the app, described her problems to the available Haptik Assistant, and much to her surprise, she received call from a kitchen chimney service provider near her locality within half an hour. Sounded like a miracle. A happy and satisfied customer, she is now an advocate of Haptik. No wonder, this is how word-of-mouth marketing lifts new brands high up in the sky.
4. Shortlist the best available products on e-stores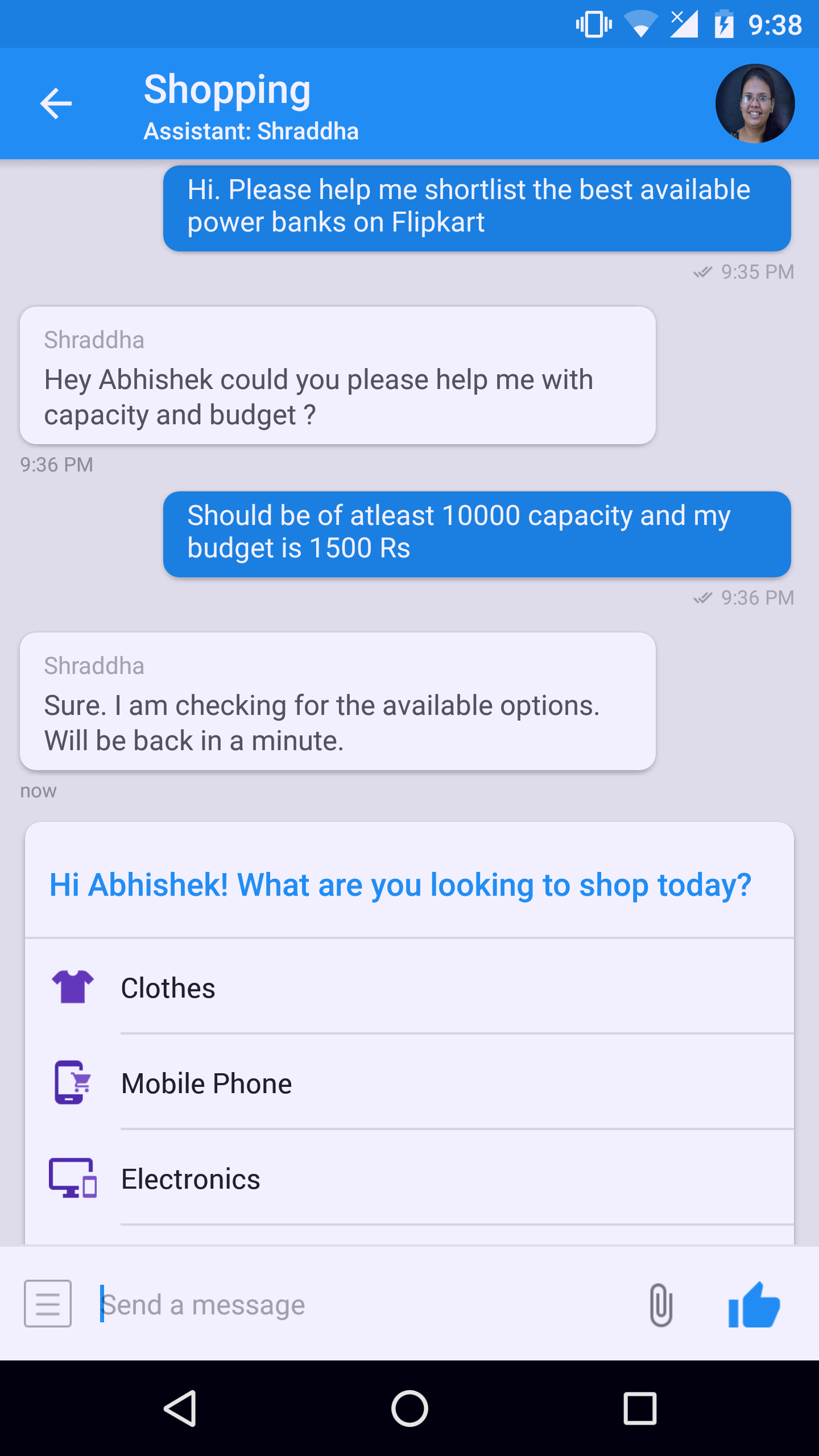 Given the hectic metro lifestyle, today no one really has time to sift through the enormous quantity of products available on e-stores like Amazon & Flipkart. I had always wished a personal assistant to whom I could describe what I really wanted, and he would come up with the best products handpicked for me. Haptik has made this a reality. Try it, believe it.
5. Food services at your fingertips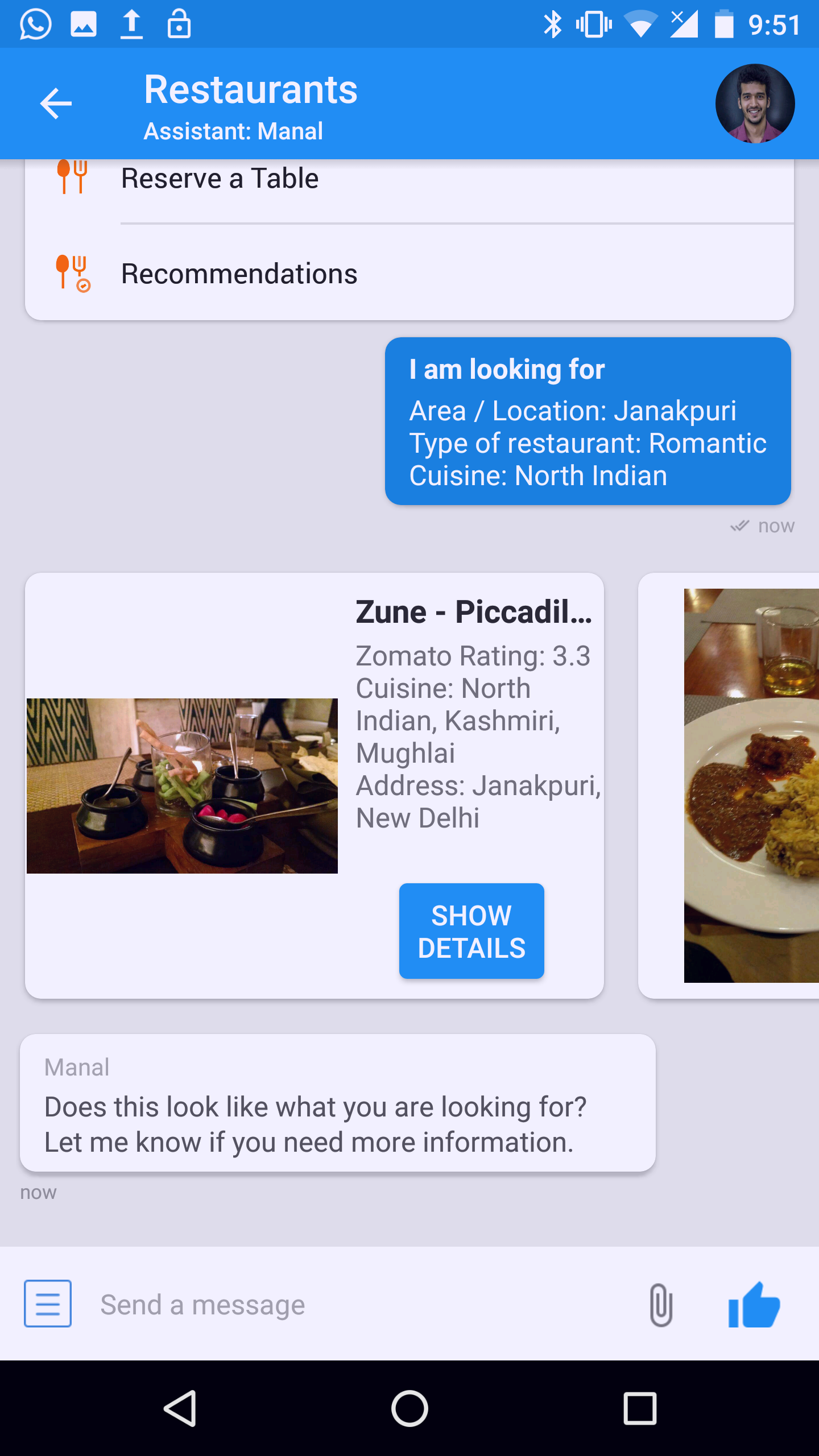 Feeling hungry? Craving for a pizza? Donuts? Or may be a birthday cake? Give your orders straight to the assistants available at Haptik, and they will manage to get it delivered at your doorsteps. The food services available at Haptik also cover booking of restaurants so that you don't have to stand up in a queue and spend hours outside your favourite restaurants.
Final verdict
I wish the app to cover more services with time, like weather predictions, scheduling text messages, and to cover bill payment services which are not just limited to mobile phones, but may also cover utility bills, data-card/broadband bills and D2H recharges. With Haptik, India has got its first ever dedicated virtual assistant. Above all, it's FREE! But there is still a lot of room for improvement given the competition from rivals of international repute like Apple's Siri and Google's Allo which debuted today on the play store.