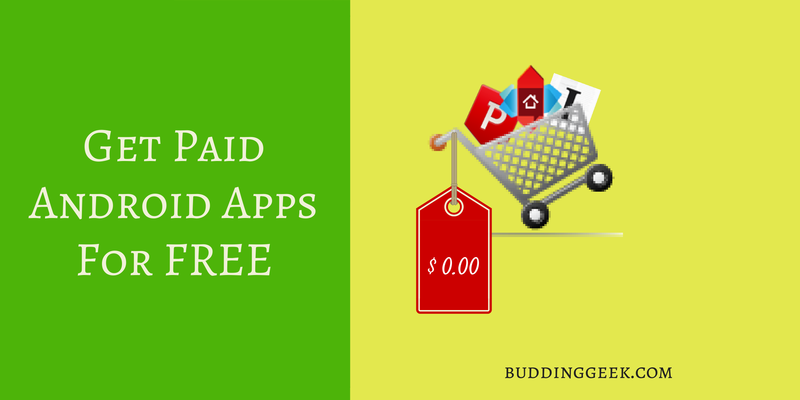 If you're one of those who do not want to pay a dime for android apps, then this post is for you! Yes, it is possible to 'legally' get any paid app for FREE from the Playstore, without having to learn any sort of hacking or stupid trick. Curious to learn how? Keep reading on, I'll show you how…
Method 1 – Using your own debit/credit card (Recommended)
Now most of you'll say –  What? Are you crazy? How the heck can i get a paid app for free using my debit card? Won't this deduct any money from my card?
Of-course yes, the money will get deducted. But you'll get the app for free. I'll show you how..
Step 1 – Buy the app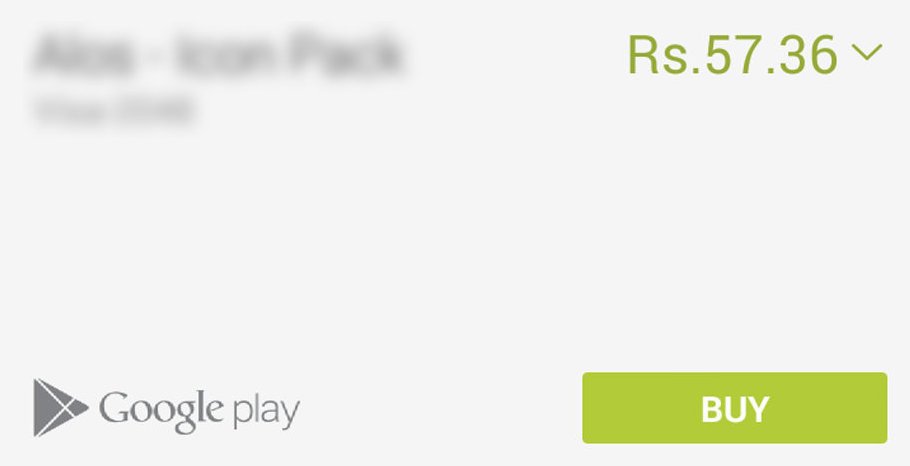 Step 2 – Take backup of the app with ES file explorer
As soon as your app is installed, open ES file explorer and take a backup of the paid app. Make sure that you do not open the app once it has been installed. (This method is not guaranteed to work on every device!)
[su_note note_color="#f7f28a"]Update: It appears to me the option to take app backup from ES File Explorer does not exist on the newer version of the app. Alternatively, you can use this free app called – App Backup & Restore from the play store.[/su_note]
Step 3 – Refund your purchase

Now that you've taken a backup of your purchased app, you can safely go for a refund on the play store. But make sure that you do this within 15 minutes after installing the app (That's the testing window provided by Google. After 15 minutes the refund option will disappear!)
On refunding, the app will be uninstalled and any amount deducted from your card by Google will get credited back soon. That's it. You've got the paid app for free!
Method 2 – Using your friend's gmail account
If your friend has already purchased the app that you're looking for, then this is probably the best way to get the paid app for free. Here's how this will work –
Step 1 – Politely ask your friend to add his Google account to your phone. You'll be removing his Google account from your phone once you get the app. So I guess this is not going to cause any privacy related issue.
Step 2 – Open the playstore app on your phone and switch your default Google account to his account.
Step 3 – Install the app and remove his Google account from your phone right in-front of him. That's it.
Method 3 – Searching for apps on 4shared.com
If you can't get any of the above method to work for you, then try searching for the apps on 4shared.com. You'll search in this format – "full-app-name.apk". However, be cautious while downloading apps from such third party websites. Chances can be that the app might be infected with some malicious code. So, make sure that you're using a good antivirus application on your phone if you intend to get paid apps for free this way.
But here's what you'll lose:
Getting your favorite paid app for free is a joy! Isn't it? But, unfortunately here's what this free app will cost you –
Your app won't get updates – This is because once you've finalized an app purchase on the playstore, the paid app is forever linked to your gmail account. But since you've not made any purchase in this case, your installed app won't get any updates.
No support from the developer
Disclaimer:
This is not a hack guide and there's nothing illegitimate about this post. It's purely for educational purposes. One more thing – I can't guarantee that the method 1 will work for all the android devices and versions. I'm using a Nexus 4 running on android 4.4.4 and this works fine on my device. Chances can be that ES file explorer may even refuse to create a backup of the paid app on your device. You have to try and check this out before the 15 minutes testing window expires. If ES file explorer fails to create a backup of the app, go ahead and hit refund without any delay.
Got the app, finally?
Don't hide your joy if you were finally able to get your favorite paid app for free! Oh boy! Show some love and appreciation in the comments below 😀 For those in any doubt, feel free to drop your questions below 🙂