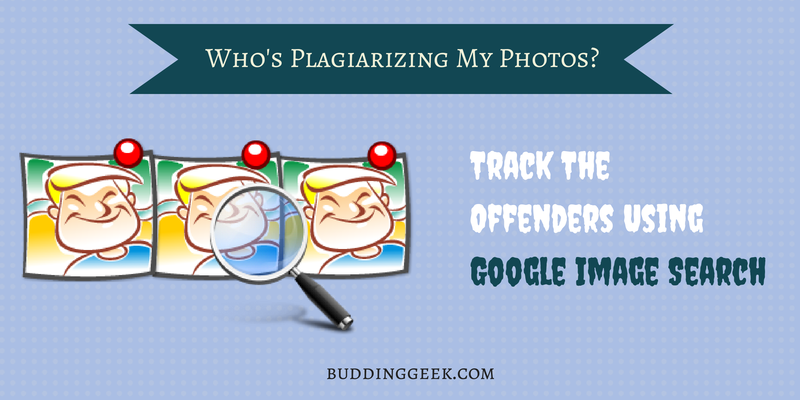 Whether you are a photographer, a graphic designer, a research student or a personal blogger, I'm sure, you may probably won't like someone stealing your copyright images without any due permission and credit! Right? And if you are curious (or, should I say concerned enough?) to know who is making an unauthorized use of your copyrighted images online, then you are at the right post, at the right time 🙂
For bloggers who actively accept guest articles, detecting image plagiarism is even more important. You never know, what day you might end up receiving a DMCA notice from the actual copyright holder! Therefore to avoid any trouble, for guest bloggers who proudly claim that they are the actual copyright holder of the attached images, it is very important for you to check how genuine their claim is!
Checking Duplicate Images Using Google
Step one –  Switch to Google Images. There you will see a small camera icon near the blue search button.

Click on that camera icon and upload your copyrighted photo (either directly from your hard drive Or paste the URL of the image file)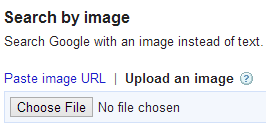 In this experiment, I will be using Android Authority's "iPhone 4S Vs. Galaxy S3" copyright image as an example.
Once you have uploaded your "image search query", Google will give you a complete list of websites using visually similar photos (often exactly the same photos). Voila! thieves caught 😀
However, If a person is clever, he would definitely try to crop out the watermark text/logo on the photo and rename the file with a more generic name (like -smartphones, phones, comparison, Apple-Samsung, etc.) But unfortunately, one can't be smarter than Google – its incredible image detection technology can still track those using the same copyrighted photos…
Have a look – In this experiment I cropped the watermark logo and renamed the image file as "smartphones" instead of "iPhone 4S Vs. Galaxy S3" (this is what any unscrupulous guest blogger or any other person might do!)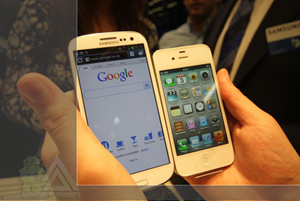 And here are the search results:
To simplify the process, Google has released an extension called "search by image" for Chrome, as well as Firefox.
This extension enables one to initiate a Google image search just by right clicking on any image on the web. So if you are concerned whether someone is stealing your visual assets from your website, then chasing those thieves is just a click away 😉
Ok, the offenders have been caught. Now what?
Once you've identified the thieves, now is the time to make them take down your digital assets. Here is an ideal step by step process that you can follow –
Go to their websites and find out their contact information.
Compose a mail and politely ask them to take down the copyrighted photos. Don't threaten them for any dire consequences. Just be polite and humble with your request.
Wait for their responses. In case of negative responses, don't follow up. Contact their web-hosting provider and inform about the issue.
In case nothing works, file a DMCA takedown notice at ChillingEffects.org, a Harvard University project.
Your Thoughts?
So how do you check image plagiarism? Do you also prefer to use Google? And if yes, do you care about those results? Feel free to express your thoughts 😉