One of the questions I hear quite often from the people is – "Amit, how can I get my website to page one?" There is a lot of conflicting information out there, but before I give you a step-by-step plan for a solid SEO strategy that gets results, it is worth defining the difference between 'White Hat SEO' and 'Black Hat SEO'.
White Hat SEO
This involves the use of value driven strategies which Google likes. Repetition of these strategies won't just get you to page one, they will keep you stay there for long term. It takes more time to execute white hat SEO; however, the results are more than worth it. I will discuss it in more details later, but the reason why it is so trusted by Google and has such a long term benefit, is because it is actually the most "natural and simple" form of SEO.
Create great content which people find cool or useful.
Contact relevant websites who also find it useful to link to it, or feature it.
And as you know, the basic food of search engines are these "back-links". The more relevant, contextual and high authority links you can get, the more trusted your site will be in the eyes of Google's RankBrain system.
Black Hat SEO
These are the strategies/loopholes which Google hates. They work for a limited period; however, once Google closes the loophole, many business owners see their rankings drop overnight, and some even get blacklisted. If you have ever come across an SEO strategy that didn't feel "right", it was probably Black Hat.
I'm no means an expert on Black hat SEO (but that's deliberate!) – but if you ever hear anyone talking about Web 2.0 blogs, article spinning, Private Blog Networks (PBNs) or XRumer, stay well away…
The problem with Black Hat SEO is that you are basically trying to "trick" the search engines to view your website as trustworthy and gain quick rankings using unnatural link building practices. This is a crude simplification, but it usually involves:
Creating a relevant article around your desired keyword with a certain keyword density (and your inserted links)
Spinning it multiple times (to prevent duplication)
Posting it on multiple blogs which you've created yourself (either using automated means or using other people's PBNs).
And mixing in some links from forum comments, blog comments, perhaps via YouTube videos, etc.
Now, while you could take a shortcut and may probably get to the first page in a much faster period than white hat… The question is – How long lived will it be?
By constantly spinning your wheels and trying to stay ahead of Google's machine (which is a constantly evolving Artificial Intelligence system), it ends up being quite time-consuming, leaves you constantly in fear of the next Google Update and may leave you scratching your head thinking  "why didn't I just do it the white hat way?"
The Right Way To Do White Hat SEO:
After spending many years in the SEO industry and testing out a range of strategies, I have developed a process which works for any industry. For the sake of value, the step-by-step strategy below assumes that you are starting a website from scratch. However, it would be useful to you no matter what stage your business is presently in.
1) On-page SEO
A house must have a strong foundation otherwise it will collapse in a storm. In a similar fashion, the foundation for your SEO strategy starts with some on-page technicalities.
Your main keyword must be a part of your Title tag, URL slug, image-alt-text & of-course must be fair enough spread across the length & breadth of your main content.
Make sure that your theme is responsive, i.e it scales well on all possible screen sizes – mobiles, laptops, tablets, & smart TVs.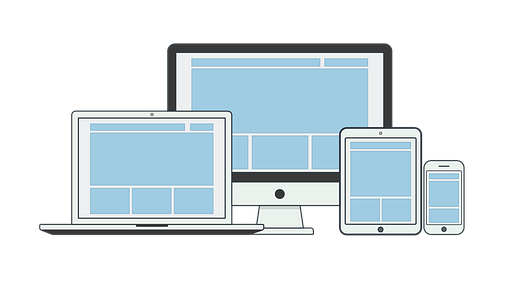 Website speed: Your site needs to load quickly. It is worth investing in VPS hosting.
Have links between your content. If you don't yet have a blog which meets the needs of your audience, start one.
Ensure that your site architecture – Heading tags & robots.txt file are setup well so that the search engines can correctly crawl & index your website.
2) Content
One of the tips that keeps getting circulated in internet marketing is "start a blog". So people start a blog, and it doesn't get many visitors and doesn't boost rankings so they forget about it and move on to a different strategy. Having a solid content strategy is important for SEO; however, what I find often happening is that people start a blog and their content doesn't fit their target audience. Moreover, it is usually boring and/or poorly written.
Content marketing is a key part of a robust SEO strategy, and here is how it works in a nutshell:
Create high quality content which offers value to your target audience. Think about what you do and what your target audience is interested in. Use Buzzsumo to see top performing content in your niche.
Reach out to top sites in your niche for link building purposes. The higher the quality of your content, the easier this section is.
Guest post on top sites in your niche. Offer interesting article ideas which fits the needs of their audience and also establishes you as an authority. You can use the content on your site as a "taster" of the quality of content they can expect. Guest posting enables you to build back-links and build up the authority of your site.
You can use your content to start a link building campaign. This involves spotting opportunities for inclusion of a link on sites in your niche. I use SEMRUSH and other tools to spot top niche specific sites. For example, a site with a broken link on a post which you have content for could be pitched.
Notably, repeating the same keyword in your content doesn't have SEO benefits. This is due to the fact that Google's latest update closed this loophole. Google's algorithm reads webpages in a similar way to humans. Focus on creating great content that compels people to delve deeper into your website.
In conclusion, good SEO hinges on good website design, architecture and probably most importantly real, quality content and active outreach. This is what Google deems as meeting their guidelines, and repetition of the processes outlined in this article should get you to page one. While it may seem a very simple process, the most successful ventures tend to be the most simple as well! Thanks for reading and hope you got something useful from this article.
[su_note note_color="#ffff8c" text_color="#000000″]This was a guest post by Amit Raj. Mr. Amit is a freelance SEO consultant based in the UK, specializing in white hat link building techniques. You can find  out more about him on his website Amitdigitalmarketing.com[/su_note]