Introverts and Extroverts are the two contrasting extremes of human personality. While extroverts are gregarious, fond of big crowds and gatherings, introverts prefer solitude, peace and love being pre-occupied with their own thoughts. Unfortunately, the general attitude of our society is to treat extroverts as superiors to introverts. Extroverts are perceived as being full of confidence and vitality while introverts are widely avoided on the grounds of being highly conservative.
That was all about a brief introduction to introverts and extroverts. Now let's get back to our main topic of discussion – "Can introverts be successful bloggers?"
I firmly believe YES, but that doesn't mean that extroverts can't be successful at blogging. I'll be supporting my argument with some interesting facts and live examples. Keep reading on…
Some facts that support my argument:
1. Introverts are creative –

Creative work demands solitude coupled with deep thinking and inner reflection. Introverts are excellent at this. Creativity plays a very big role in blog designing and the ability to come up with new and interesting ideas on a regular basis. Thus, creativity is an essential foundation of successful blogging!
2. Introverts express their thoughts much better in writing –
Excellent writing skills form the core of successful blogging. Introverts tend to think in a very logical and structured manner before giving shape to their abstract thoughts in the form of writing. This makes them a better writer.
Some live examples:
1. Pete Cashmore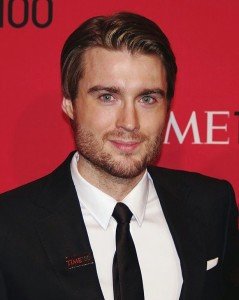 A self confessed introvert, Pete is the founder of the immensely popular digital media blog – Mashable. In his confession post, he describes how mentally exhausted he was after attending the SummerMash Tour with over 3000 attendees!
2. Guy Kawasaki
A former Apple employee, cofounder of Alltop.com (one of the biggest news aggregator) and now a business advisor of Motorola, Guy Kawasaki is a well renowned personality in the social media world. But he is secretly an introvert, he confessed that in a tweet on Aug 11, 2008.
  @suebob You may find this hard to believe, but I am an introvert. I have a "role" to play, but I fundamentally am a loner.

— Guy Kawasaki (@GuyKawasaki) August 11, 2008
3. Brian Clark
Brian Clark is the founder of one of the most authoritative blogs on content marketing and blogging – Copyblogger.com
He is too a self confessed introvert. Click here to read his Google+ post that shouts openly and clearly that he is a happy introvert 🙂
4. Darren Rowse
Who doesn't know about Darren? The 41 year old pro-blogger from Australia is a source of inspiration to all of us in the blogging world. Rowse is the founder of the popular Digital Photography School and ProBlogger.
During a blog chat on twitter, when a fan invited him to come to her house for constant conversation, this is what he replied in a humorous way…
@wordwhacker as an introvert that kinda freaks me out 🙂 #Blogchat

— Darren Rowse (@problogger) January 21, 2013
Now, if you are an 'introvert blogger' too, then this post should reinstate the confidence in you to become an ace at blogging one day, just like these personalities today. So, continue your hard work and make a dent in the universe!
About me?
An extrovert on-screen and an introvert off-screen…ha-ha (but, certainly not a successful blogger yet :p) Yes, and i don't see it as a problem at all 🙂 It isn't that i dislike making friends, talking to them, attending get-together and parties. I like all that, but, in a limited way. It's just that feel drained out in a highly stimulating environment, an environment that all the extroverts crave for.
Which way do you turn?
What's your predominant personality component? And how do you relate it with blogging? Eagerly looking forward to your comments below 😉