Cloud services have drastically changed how governments and businesses manage their data, collaborate, and offer services in the digital age. The leader in the technology sector, Microsoft offers a variety of cloud solutions that are created expressly to meet the needs of different institutions and governmental bodies. These include the Government Community Cloud (GCC), the Commercial Cloud, the Government Community Cloud High, and the Department of Defense (DoD) Cloud. Each choice addresses various security, compliance, and operational needs and fulfills a particular function. Today, we'll examine the subtleties of these Microsoft Government Cloud Services, contrasting their perks, drawbacks, and factors.
Understanding the Microsoft GCC Type of Cloud Computing
Microsoft's Government Community Cloud (GCC) is intended to give the U.S. government agencies and companies that work in the public sector access to a safe and legal cloud environment. Data sovereignty and regulatory compliance are ensured by this cloud solution, which is tailored to meet the functional needs of government customers. It provides a variety of services—productivity tools, collaboration tools, and more—all geared at empowering government agencies while upholding the highest standards of security.
Comparing Microsoft Government Cloud Services
1. GCC High (Government Community Cloud High):
GCC High raises the bar for the standard GCC's security and compliance features. It is intended for businesses who deal with even more delicate and secret information, such defense contractors. The U.S. Department of Defense's (DoD) rigorous standards are met by GCC High, which also abides by cutting-edge security procedures. The cost of GCC High is normally more owing to the increased security measures it offers, it's crucial to keep in mind. So, understanding GCC High And GCC differences are crucial for businesses, government agencies, and contractors who need cloud services that meet specific compliance and security standards.
2. GCC (Government Community Cloud):
The GCC is designed especially for organizations and agencies within the US government. It provides services comparable to those of the Commercial Cloud but with improved security and compliance standards. Concerns about data sovereignty are allayed by the GCC, which makes sure that private government information stays within American territory. It is a great option for federal, state, municipal, tribal, and territorial organizations since it complies with certifications and compliance criteria demanded by governmental entities.
3. Commercial Cloud:
The Microsoft commercial cloud services are intended for usage by all types of businesses. They provide a large selection of apps, collaboration tools, and productivity tools that are appropriate for different sectors. Even though these services are not explicitly designed for governmental bodies, businesses with laxer security and compliance standards can nonetheless utilize them.
4. Department of Defense (DoD) Cloud:
The DoD Cloud, as its name suggests, is created especially for the U.S. Department of Defense. The DoD was established to uphold the tightest security and compliance requirements since it deals with highly confidential and sensitive information. The DoD Cloud offers the highest level of security controls and is subject to strict assessments and certifications in order to guarantee the protection of crucial military data.
Comparative Considerations:
1. Security and Compliance: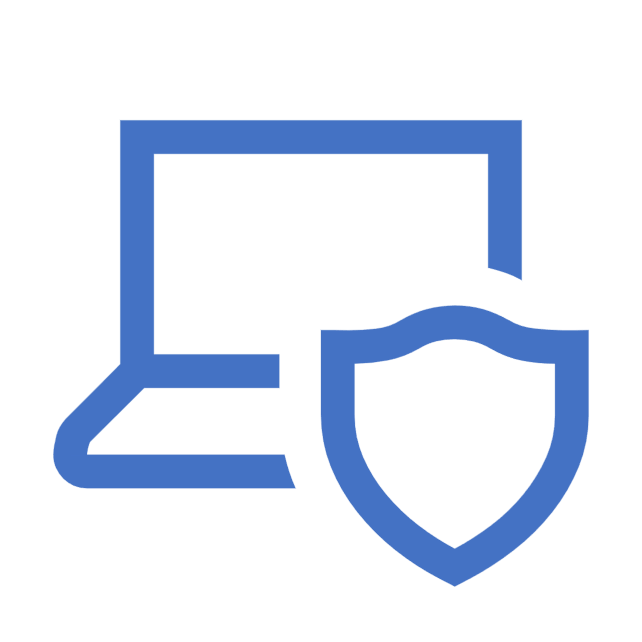 Security and compliance issues are crucial when evaluating these Microsoft Government Cloud Services, although the Commercial Cloud may be adequate for certain enterprises, owing to the nature of their operations and data, government organizations frequently need solutions like GCC, GCC High, or the DoD Cloud.
2. Data Sensitivity:
Different organizations have varying levels of data sensitivity. Due to its superior security measures and compliance requirements, GCC High or the DoD Cloud would be more suitable if your firm works with sensitive and confidential information, such as defense-related data.
3. Cost of GCC High:
It's crucial to remember that, despite the fact that GCC High's additional security measures provide vital protection, they are not without expense. Organizations must review their financial restrictions and determine if the advantages of GCC High outweigh the greater expenditure.
4. Regulatory Requirements:
Specific regulatory requirements must be satisfied by various governmental entities and industries. You could discover that one of these government cloud services better meets your compliance needs, depending on the regulatory environment in which your firm operates.
5. Scalability and Resource Allocation:
Scalability and resource distribution are significant considerations when looking at Microsoft Government Cloud Services. The needs for computer resources differ across various government agencies and organizations. While the DoD Cloud and GCC High concentrate on providing specialized security features, the Commercial Cloud and GCC provide a wider variety of services and resources appropriate for varied business purposes. When selecting a cloud service, it's critical for government organizations to consider their resource requirements and growth forecasts. For businesses with varying workloads, the Commercial Cloud, for example, offers flexibility to scale up or down in response to changing demands.
6. Integration and Interoperability:
Integration and interoperability are crucial factors for government organizations that depend on several systems and applications. To enable smooth data flow and cooperation, the chosen cloud solution should interact with current tools and systems without any issues. The Commercial Cloud and GCC are appropriate for organizations that need integration with various software suites since they are made to function effectively with a broad variety of apps and services.
On the other hand, GCC High and the DoD Cloud could have stricter integration standards because of their increased security measures, necessitating careful design to preserve both security and functionality.
Making the Right Choice
The best Microsoft GCC type of cloud computing for your firm will rely on its particular demands, the sensitivity of the data, regulatory standards, and financial constraints. Many companies can benefit from such types of cloud computing and the Commercial Cloud, but government organizations frequently discover that GCC, GCC High, or the DoD Cloud better meet their operating needs. Finding the ideal mix between security, compliance, functionality, and cost ultimately determines the choice.
Microsoft's Government Cloud Services provide a range of alternatives to meet the various demands of governmental organizations and agencies. Each option, from the more all-encompassing GCC to the more secure DoD Cloud, offers a customized answer to particular security and compliance needs. Organizations must carefully assess their requirements and make a decision that assures the security of sensitive data while promoting teamwork and productivity.